The halloween lair came to Kaleidoscope Shopping Center in Mission Viejo! This is Orange County's newest haunted house that has two options: one for those who want to be scared and one for the kids!
It's a fun outing with the kids or a night out with friends. Have questions about what to expect? Look no further.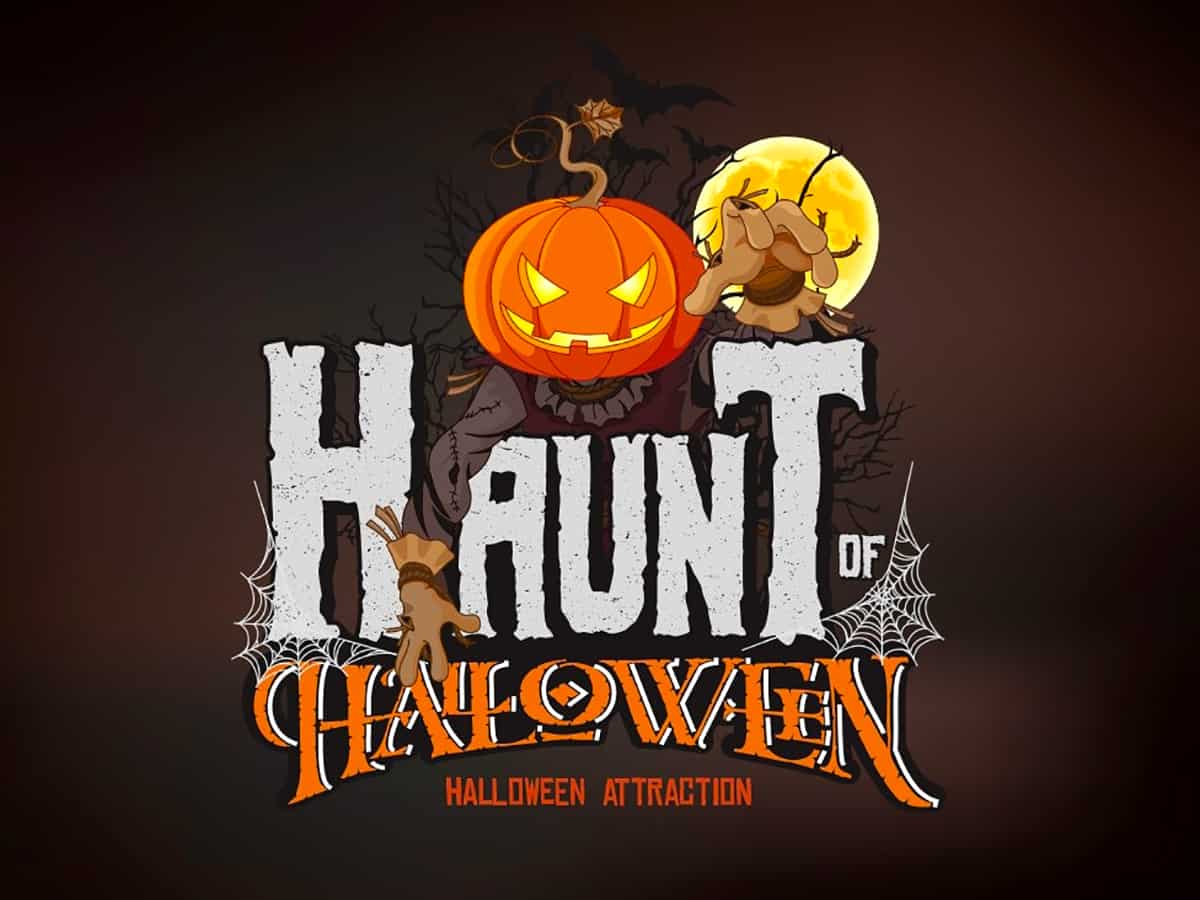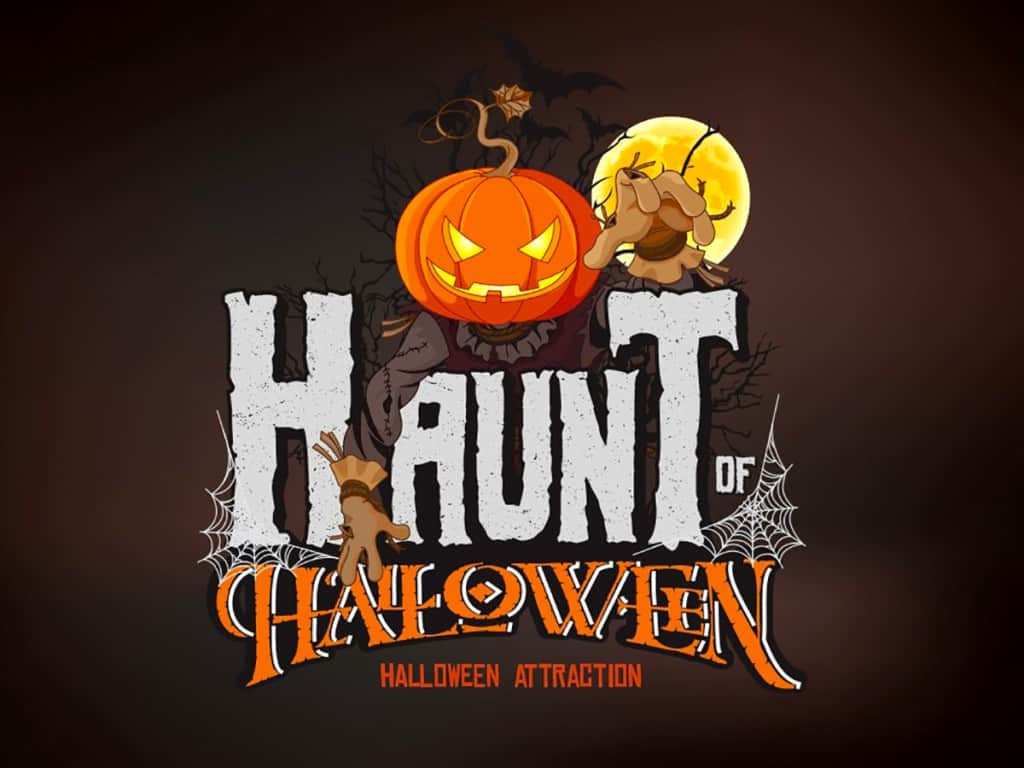 On this post, I'll be sharing photos from our visit to the kid's version of Haunt of Halloween. Photos aren't allowed in the spooky version of Haunt of Halloween, but let me tell you a bit about that.
Haunt of Halloween – The Scary Version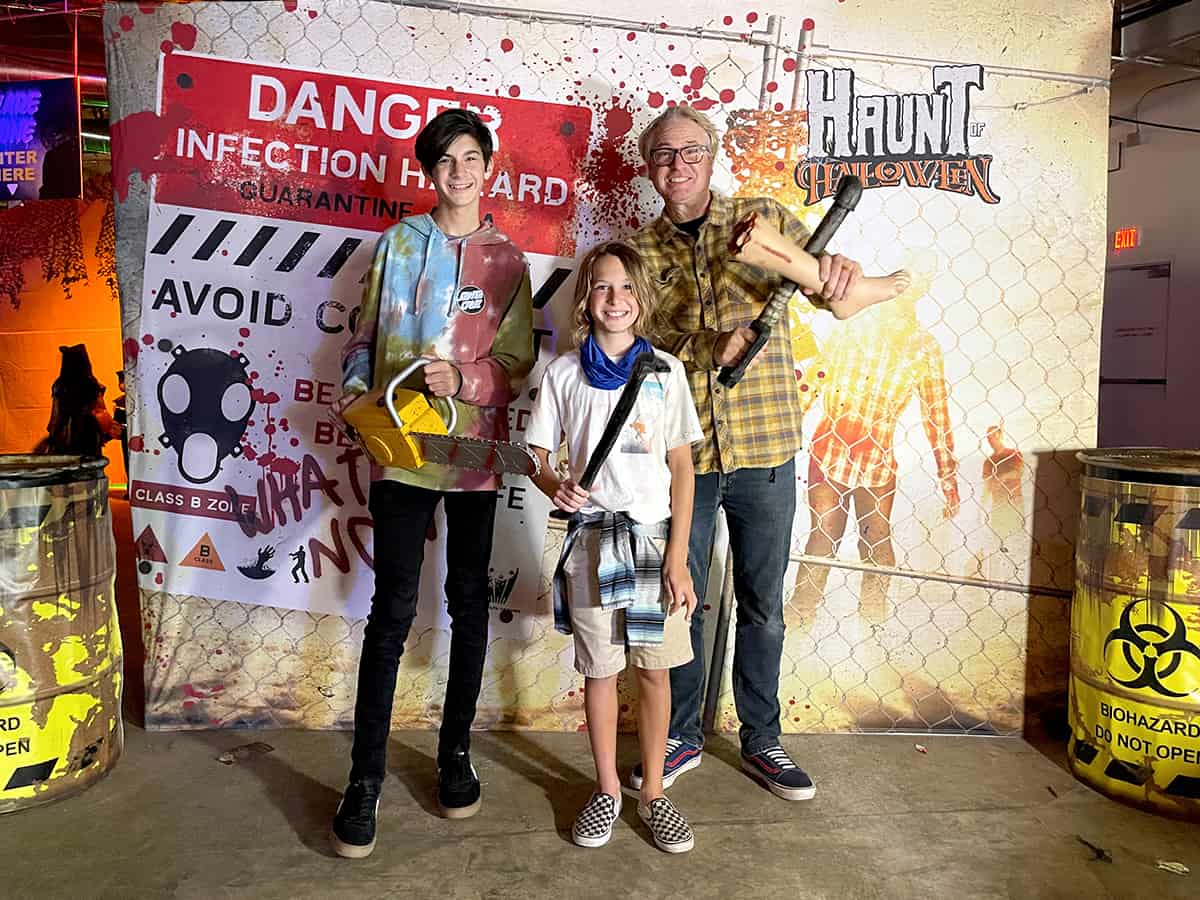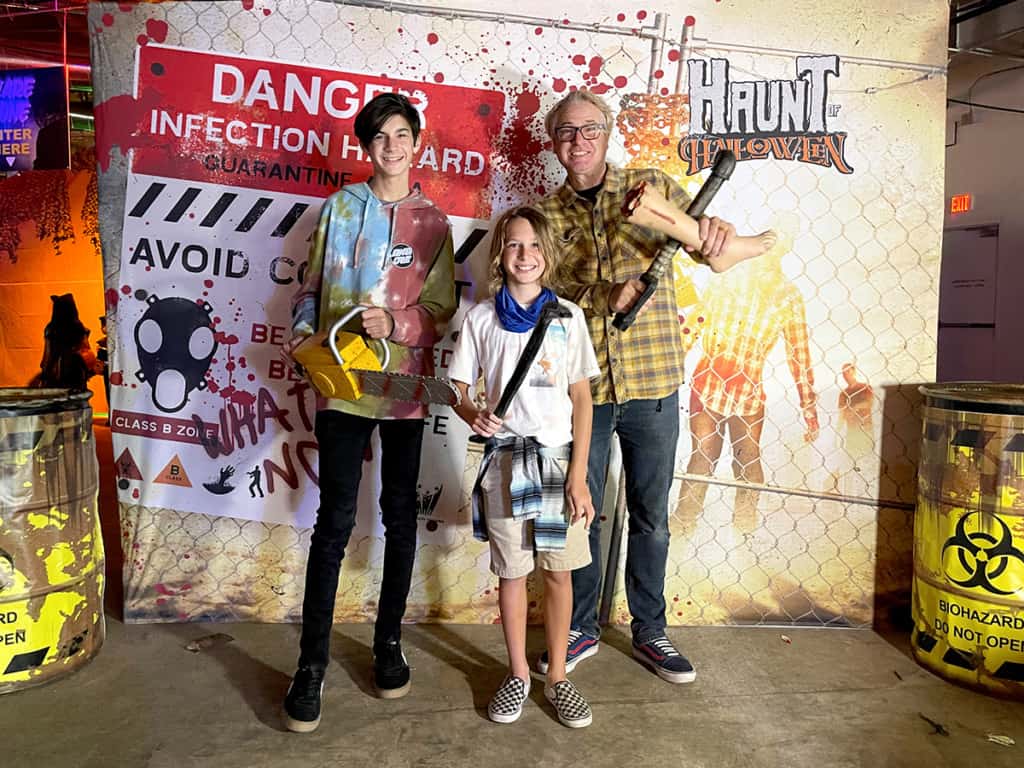 Haunt of Halloween is the spooky version of their maze. Known as OUTPOST 13 HAUNTED MAZE, it is an intense and terrifying journey where adrenaline and the fear of survival become a reality. This maze is designed to shock your senses, test your limits, and bring out your deepest fears!
This haunted maze is fun to experience with friends to share the screams and watch your back as you make your way through this terrifying maze. My older kids and my husband went there and they said it was really good and scary !!!! They loved it.
Tickets start at $ 20
How long is the experience?
Depending on the person, it usually takes around 10 to 12 minutes to walk through the maze (maybe a little longer). Plus, there are exhibits and photo ops for you to check out once you've walked through the maze.
If you want to see a video of the spooky version of Haunt of Halloween, click here.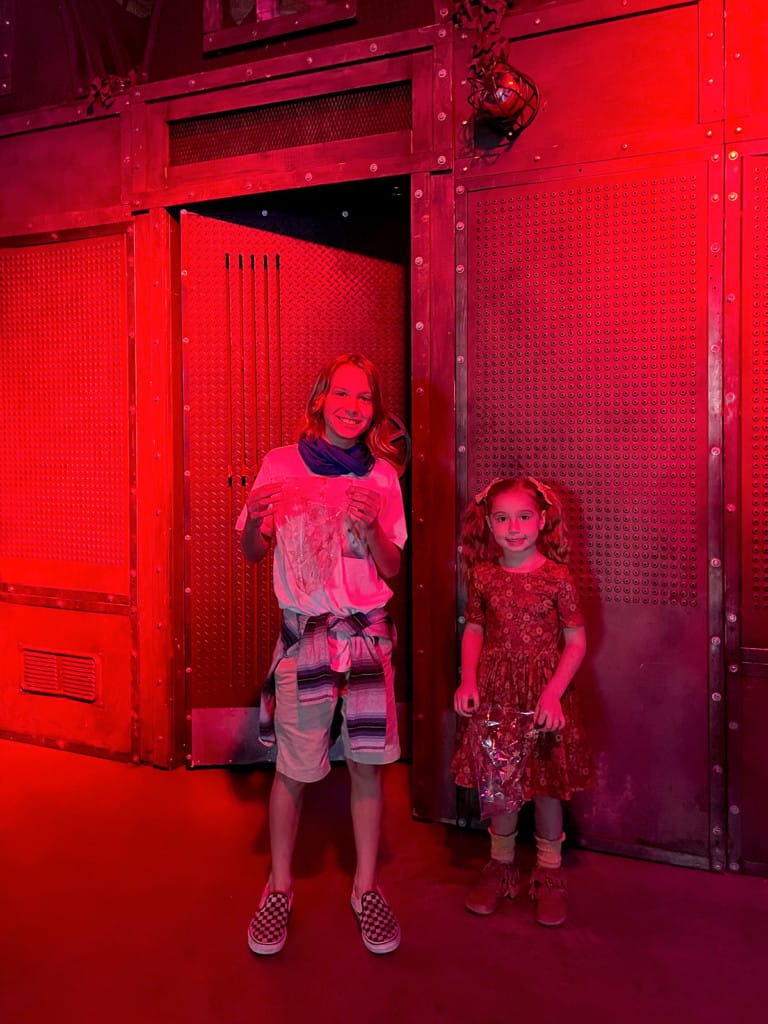 Trick or Treat for the Kids at Haunt of Halloween
The kid's version of Haunt of Halloween is perfect for kids who want a little scary, but don't get jumped on by monsters and ghouls. It takes place in the same maze area as the spooky version, but with a little more light and no monsters.
Instead, kids can explore the maze and take a ride or treat.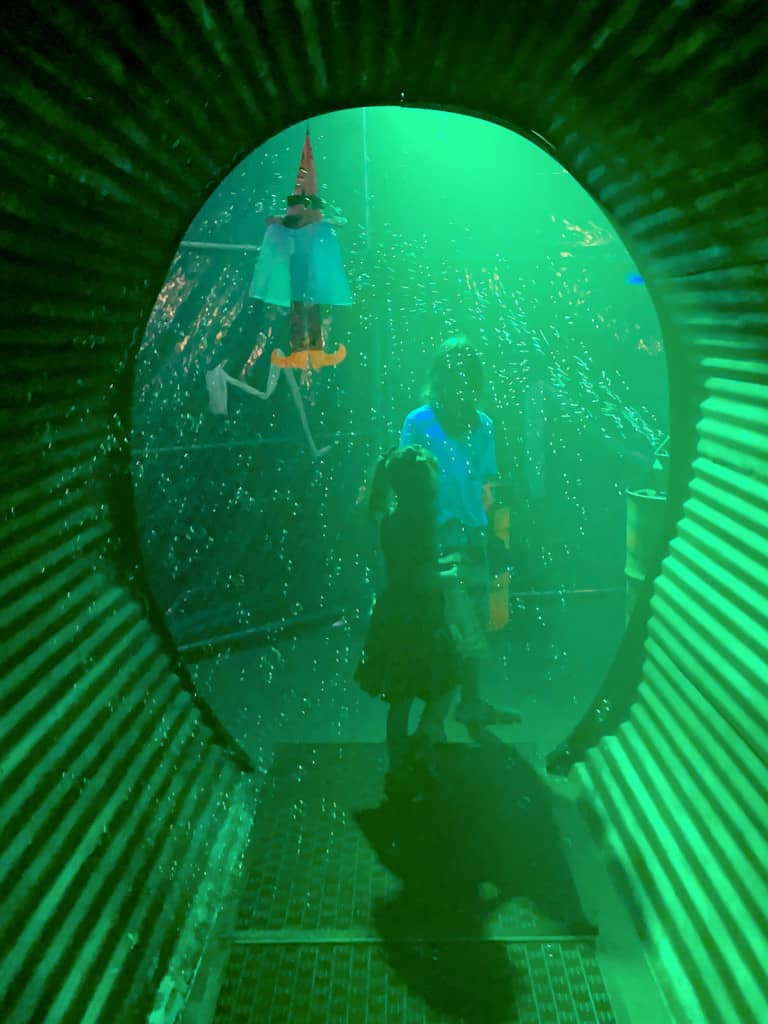 On every street corner, someone was handing out candy.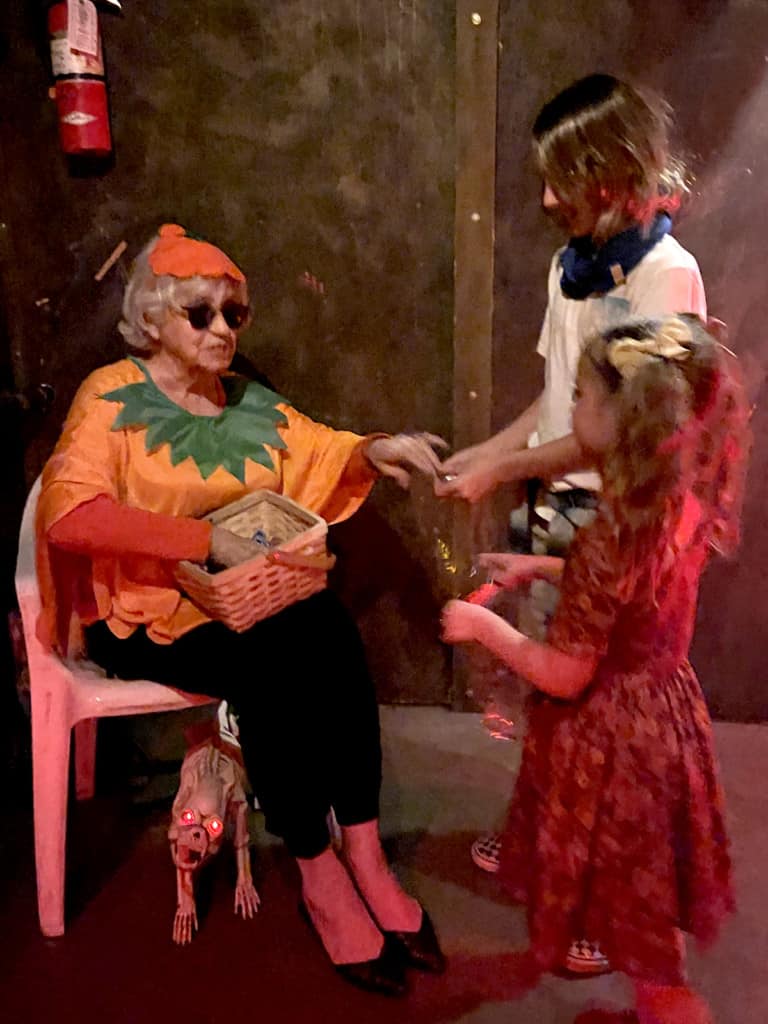 I would say there were about 10 stops to get candy, and the kid's bags were filled with about 20 candies at the end of the maze.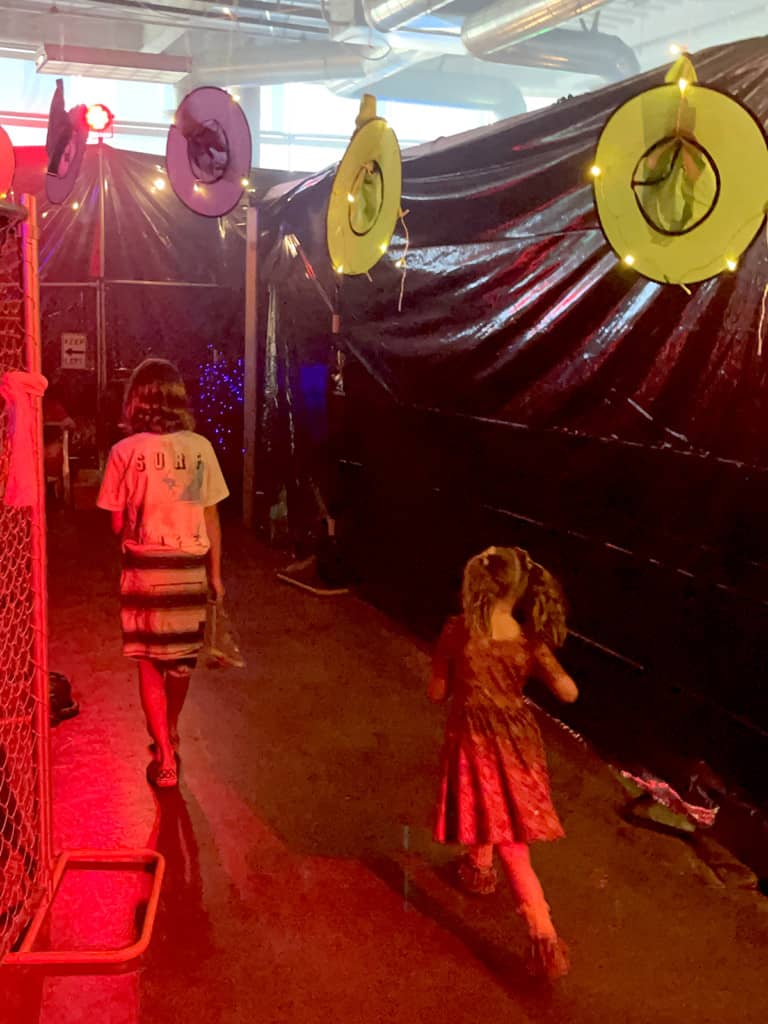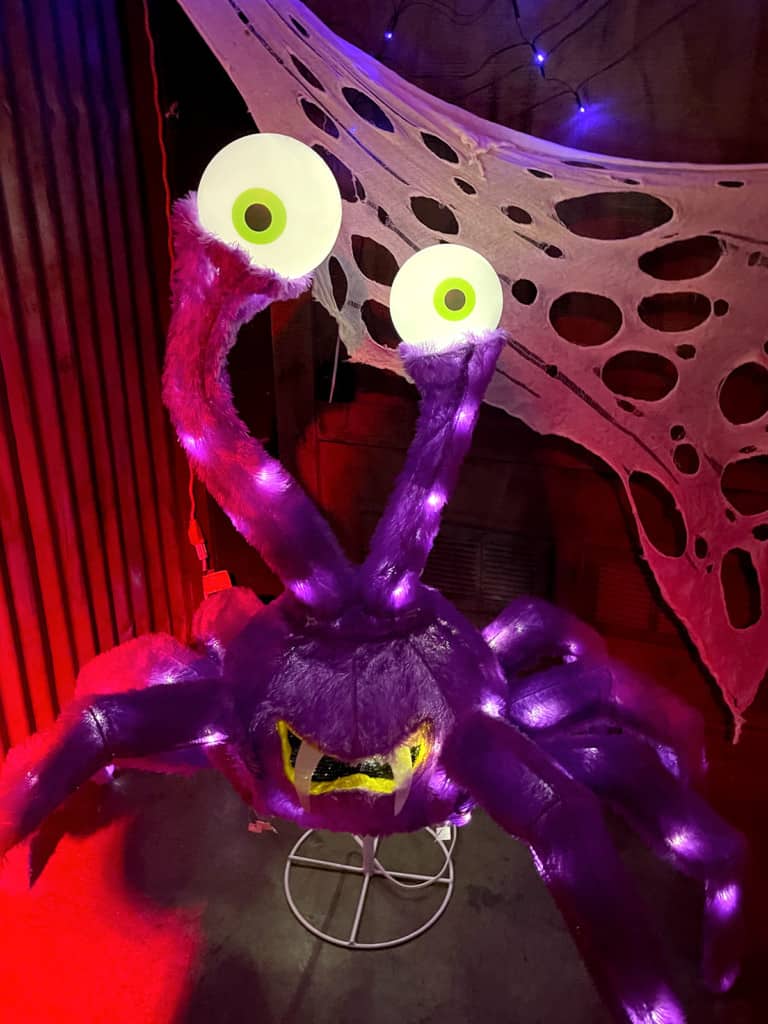 They enjoyed the spooky decorations and weren't afraid at all. They preferred the maze rooms, especially the one with the lasers and the bubbles.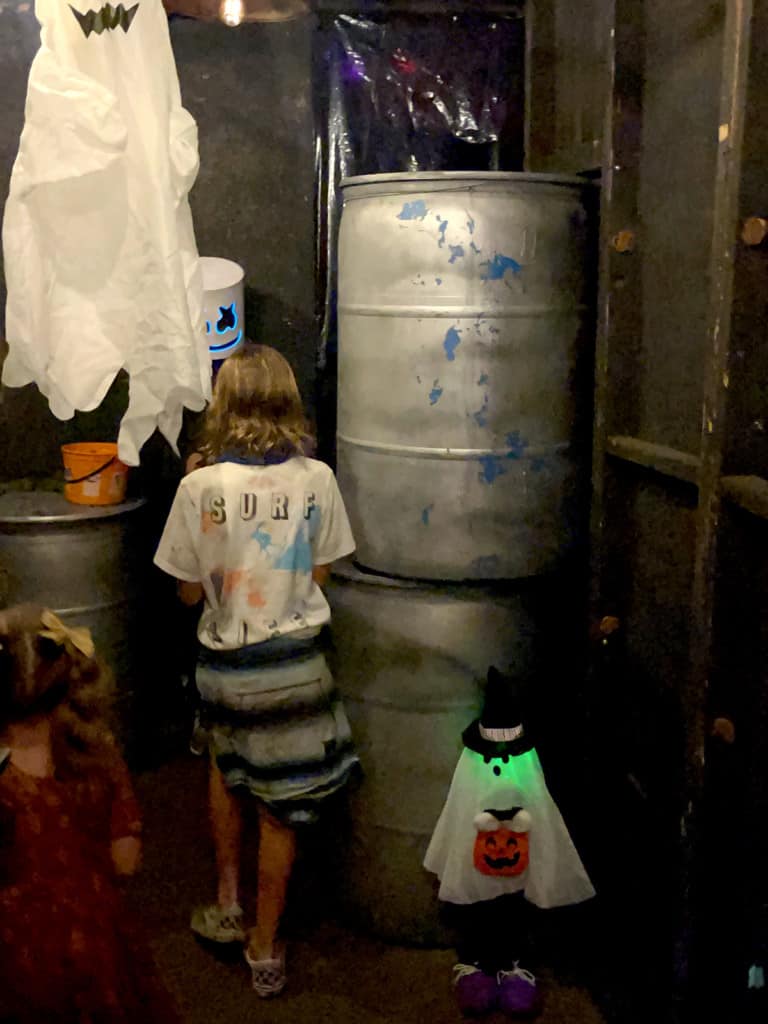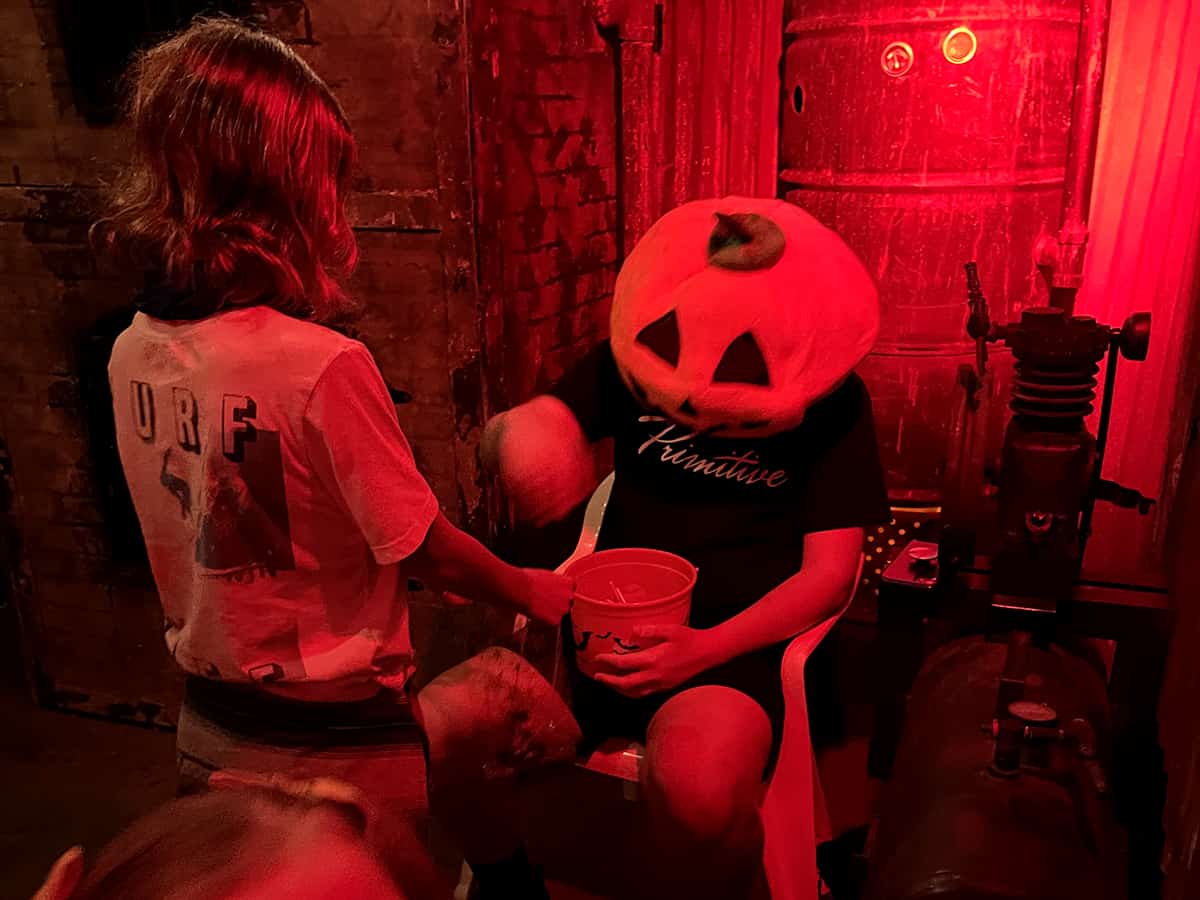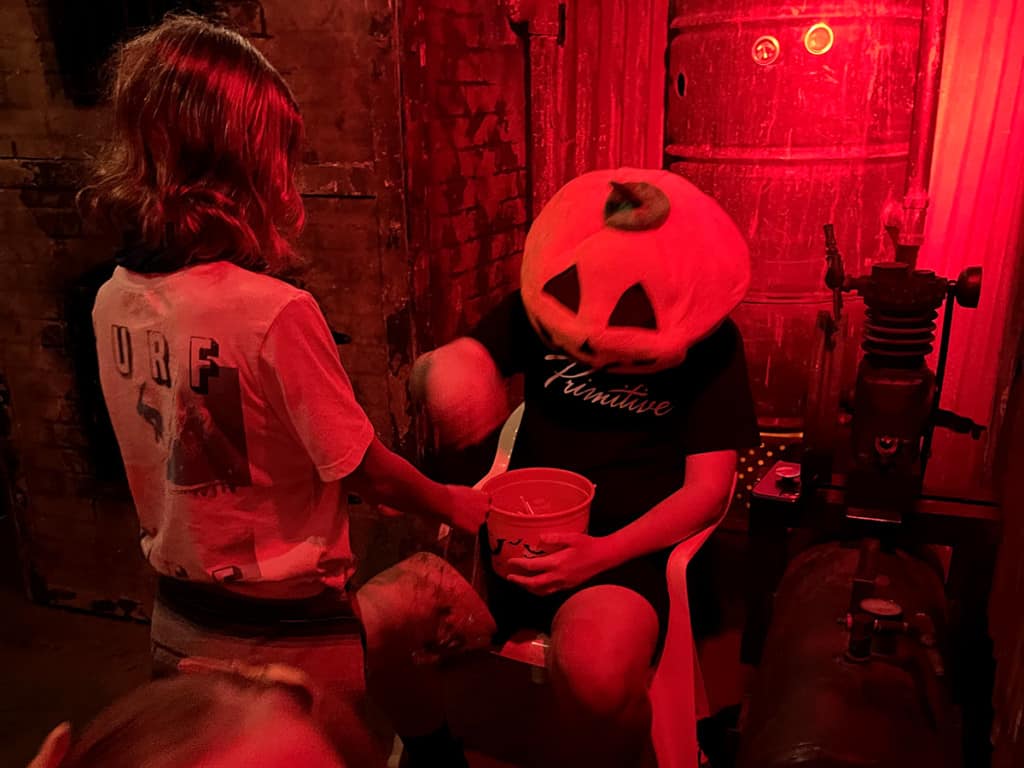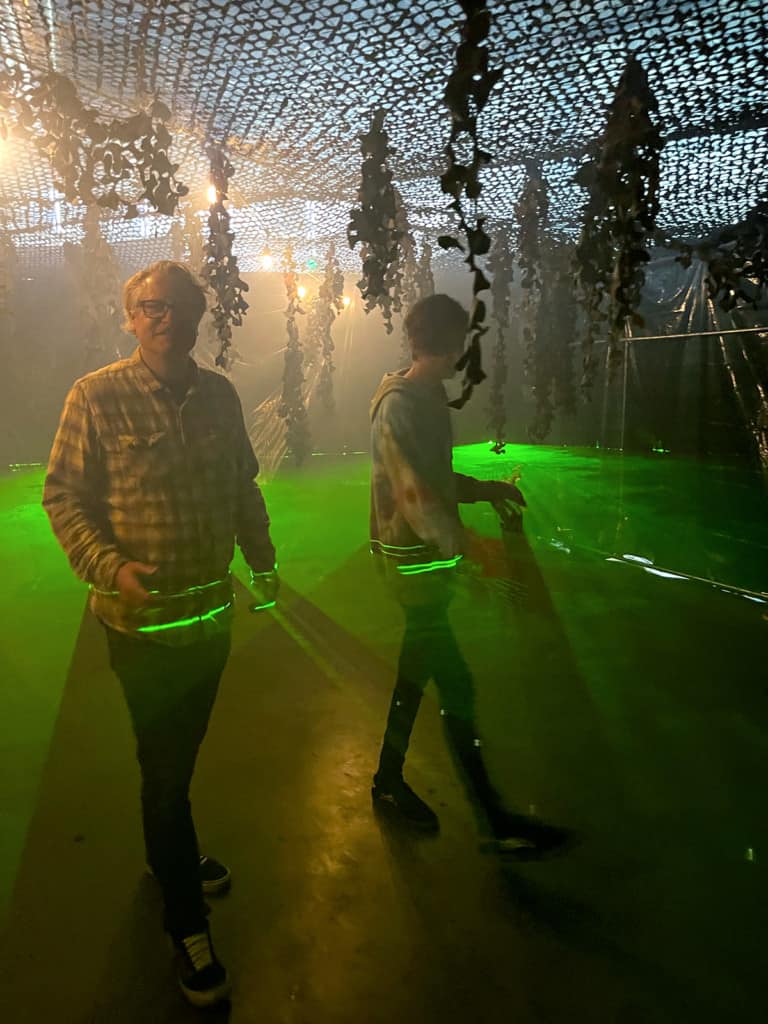 Tickets cost $ 15 for children and adults. Which includes entering the maze and taking a walk or treating as seen in these photos. In addition, you can enjoy additional activities once out of the maze.
We forgot to wear our costumes! It would have been fun to use them more.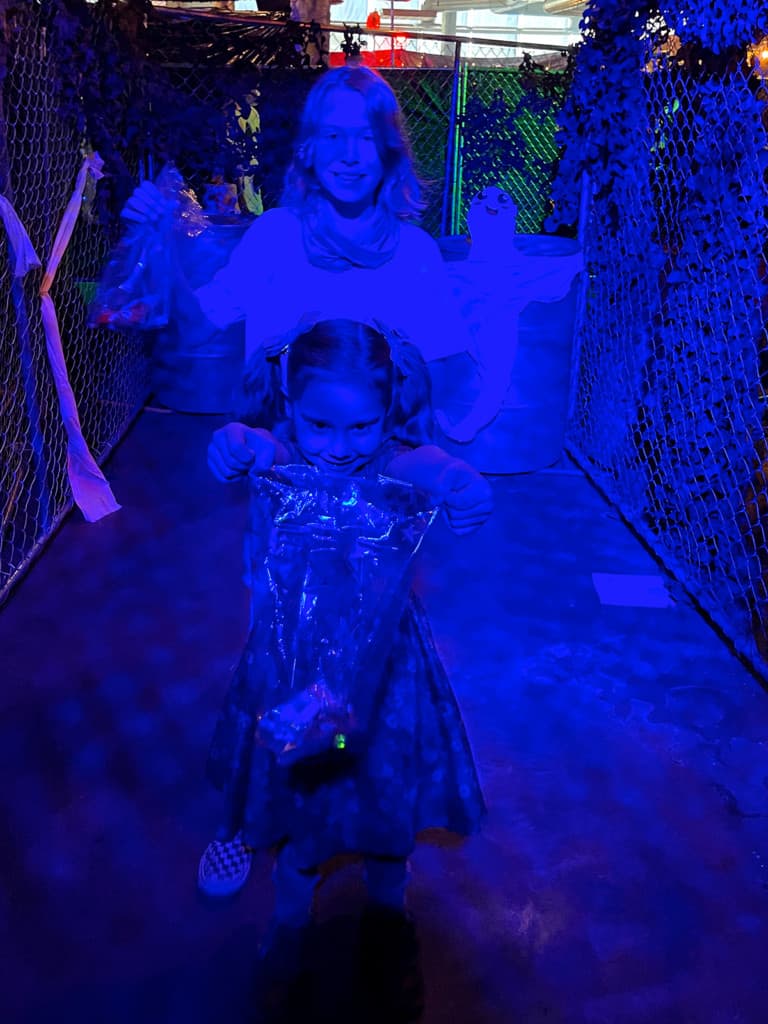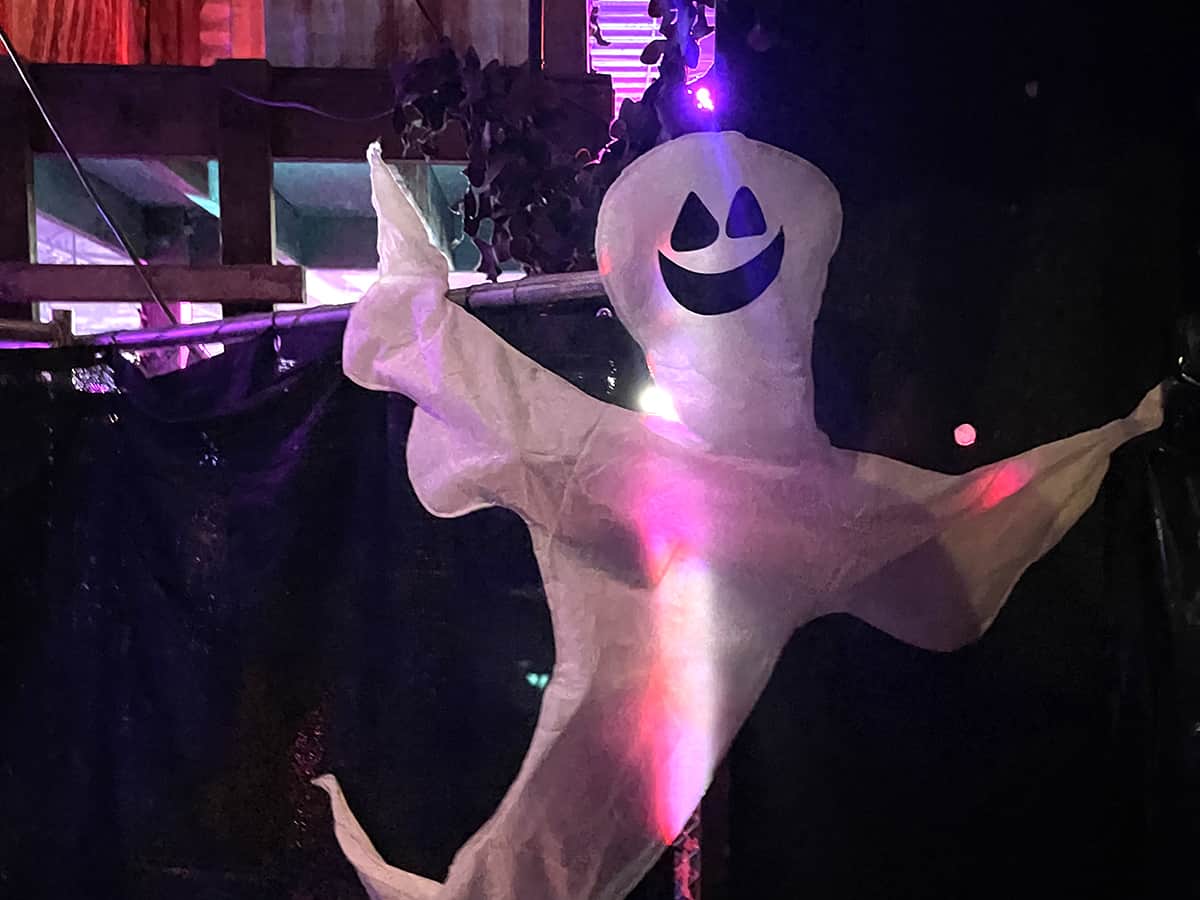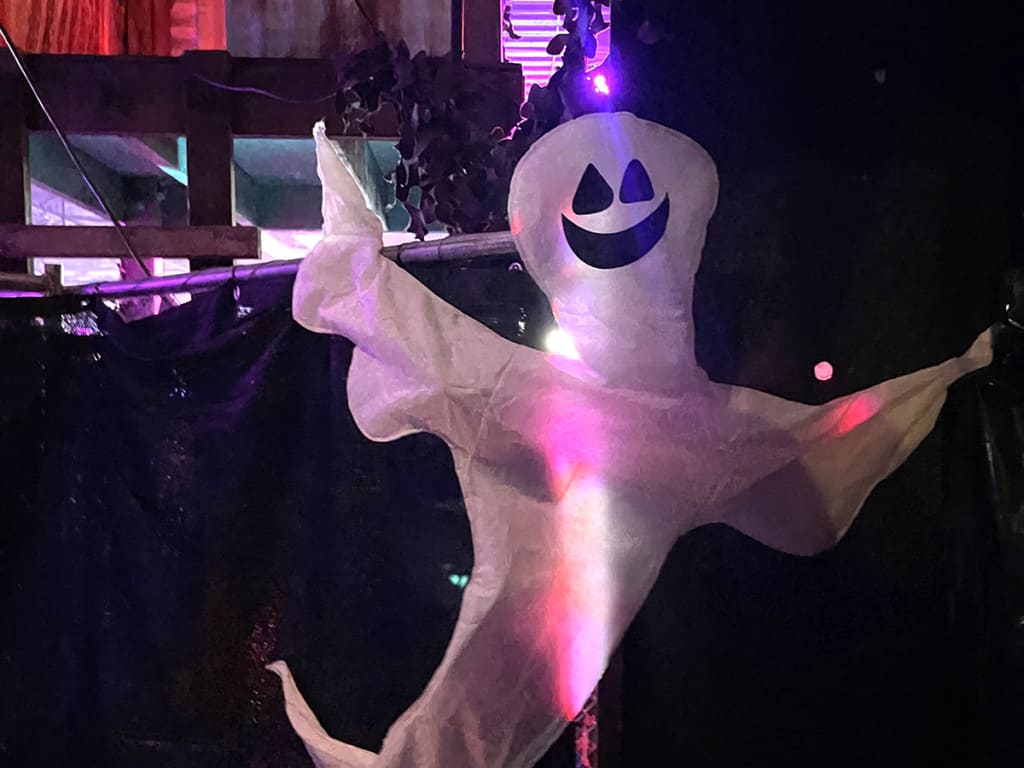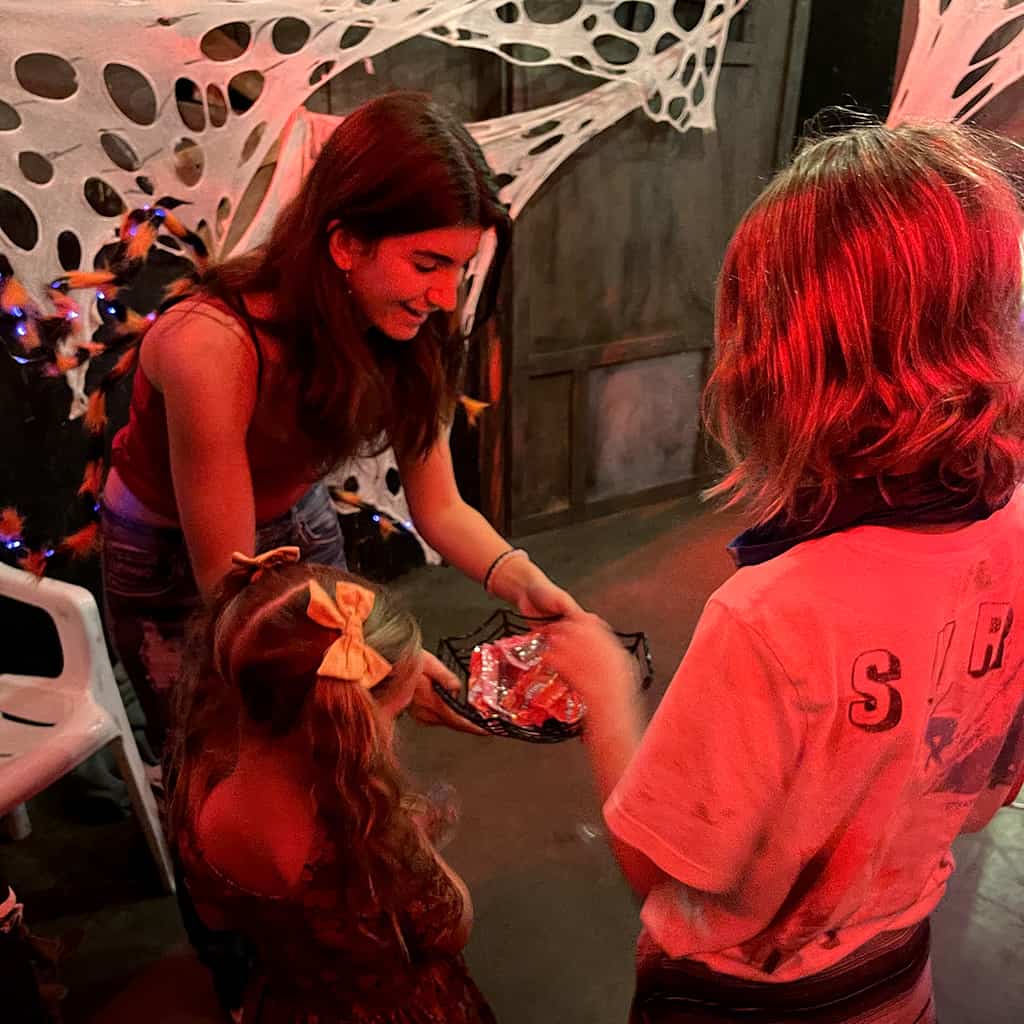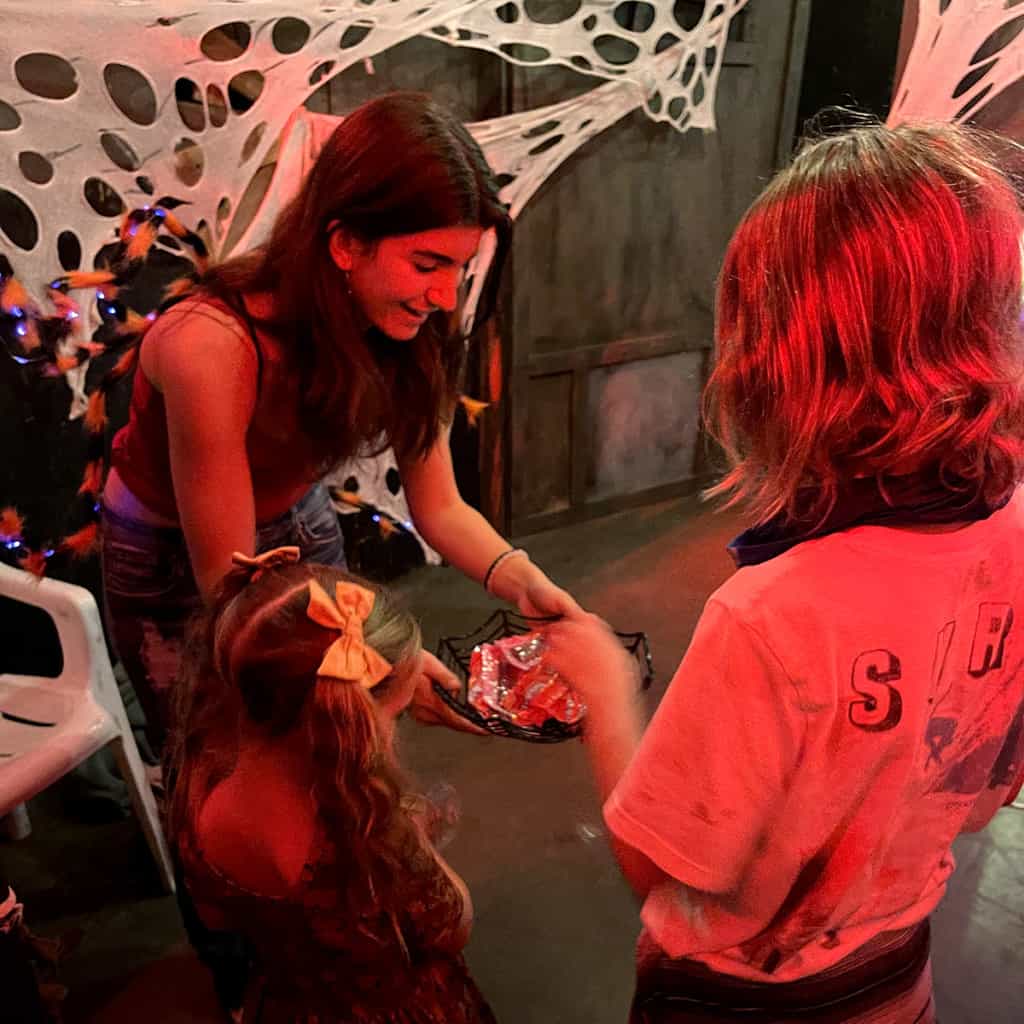 The not-so-scary haunted maze attraction is RECOMMENDED FOR CHILDREN UNDER 12 YEARS OF AGE. Must be accompanied by an adult.
Additional photo ops at Haunt of Halloween
In addition to the haunted maze, there are a few Halloween photo ops for taking pictures. The one at the start of this article with the spooky props was our favorite. In addition there is!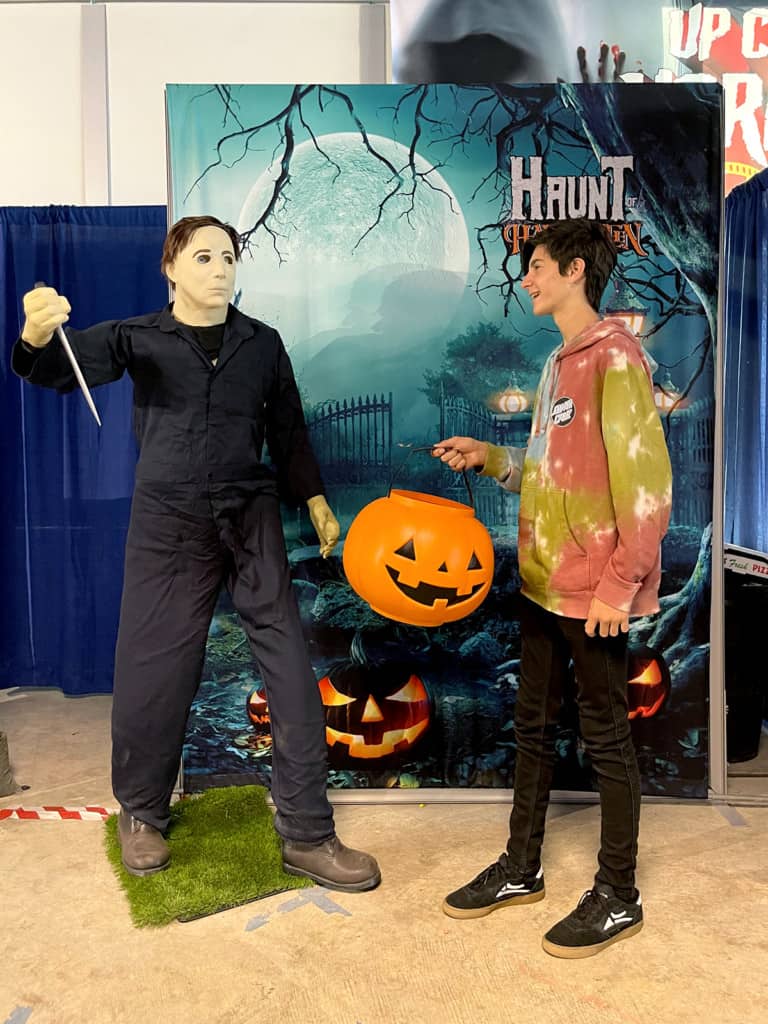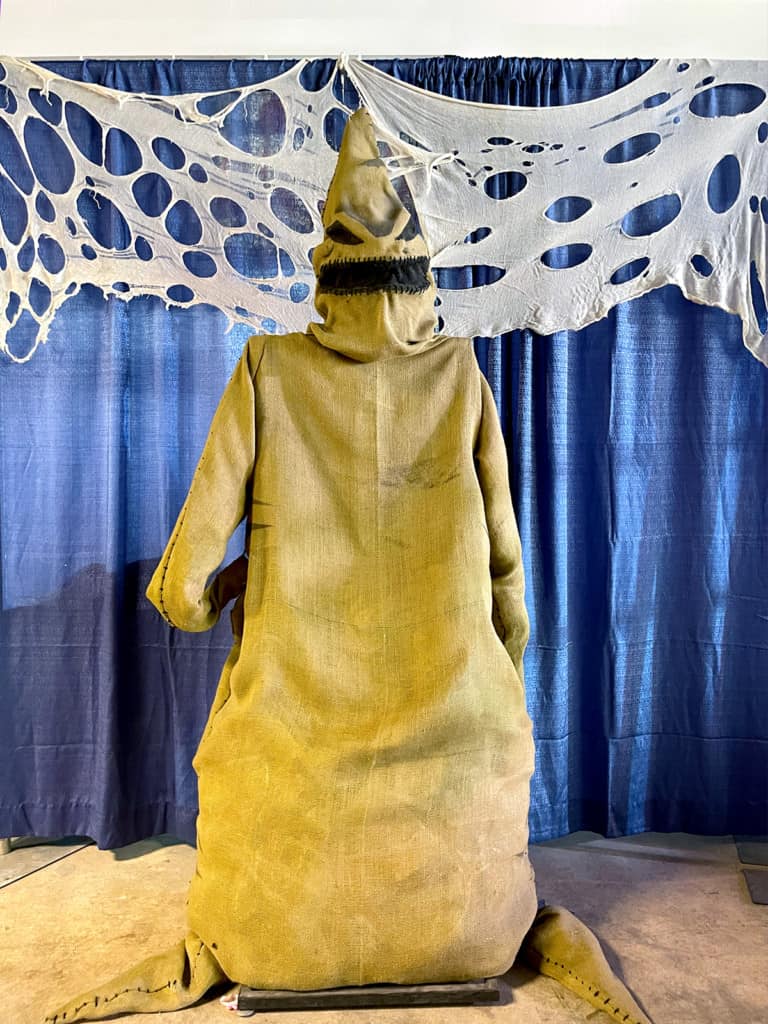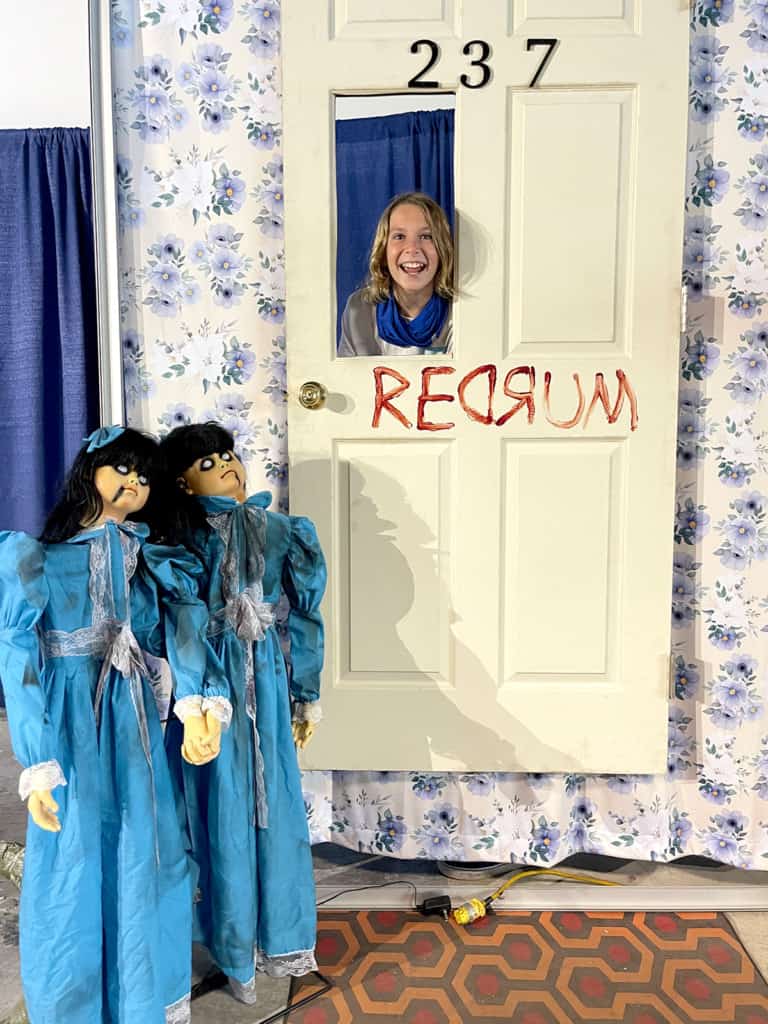 What else can you do at Haunt of Halloween
There are a few other Halloween activities to enjoy at Haunt of Halloween.
You can watch horror movie props …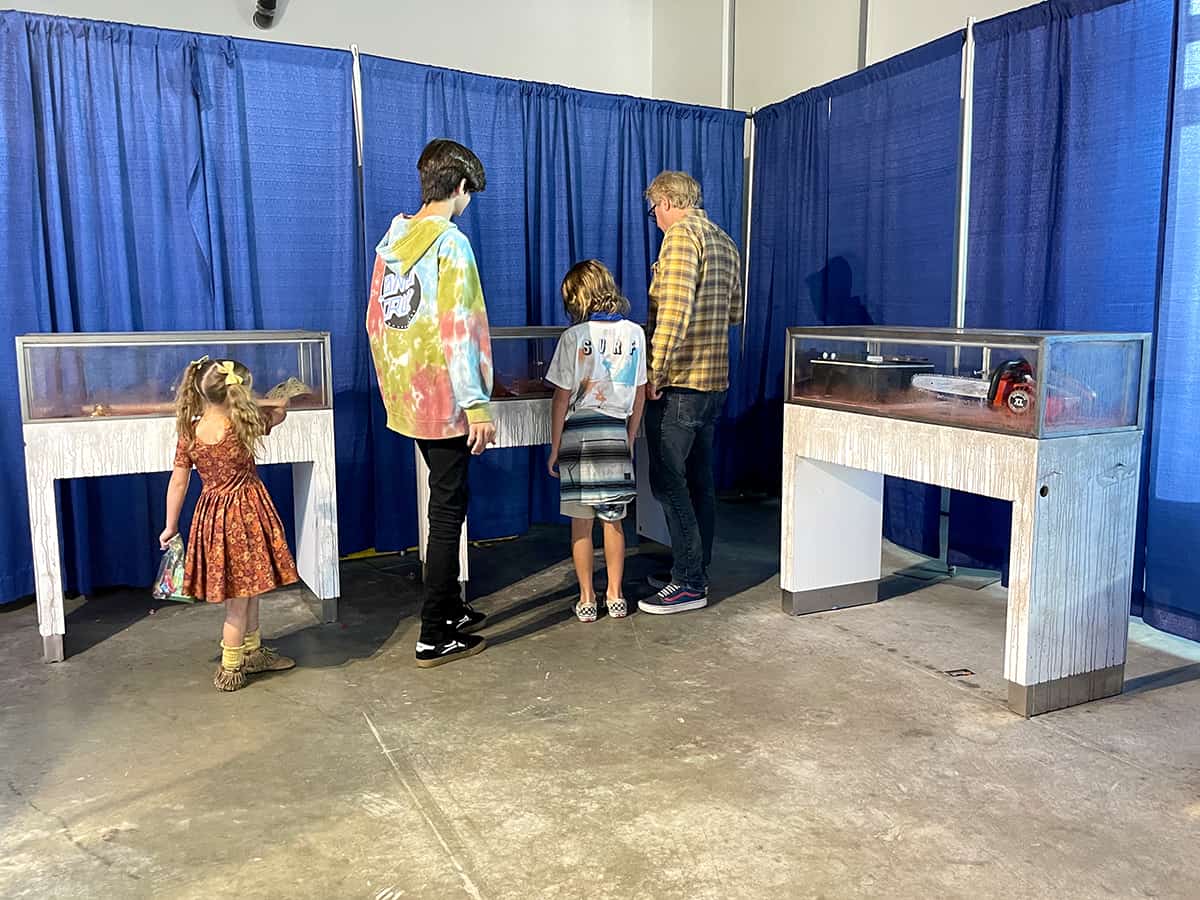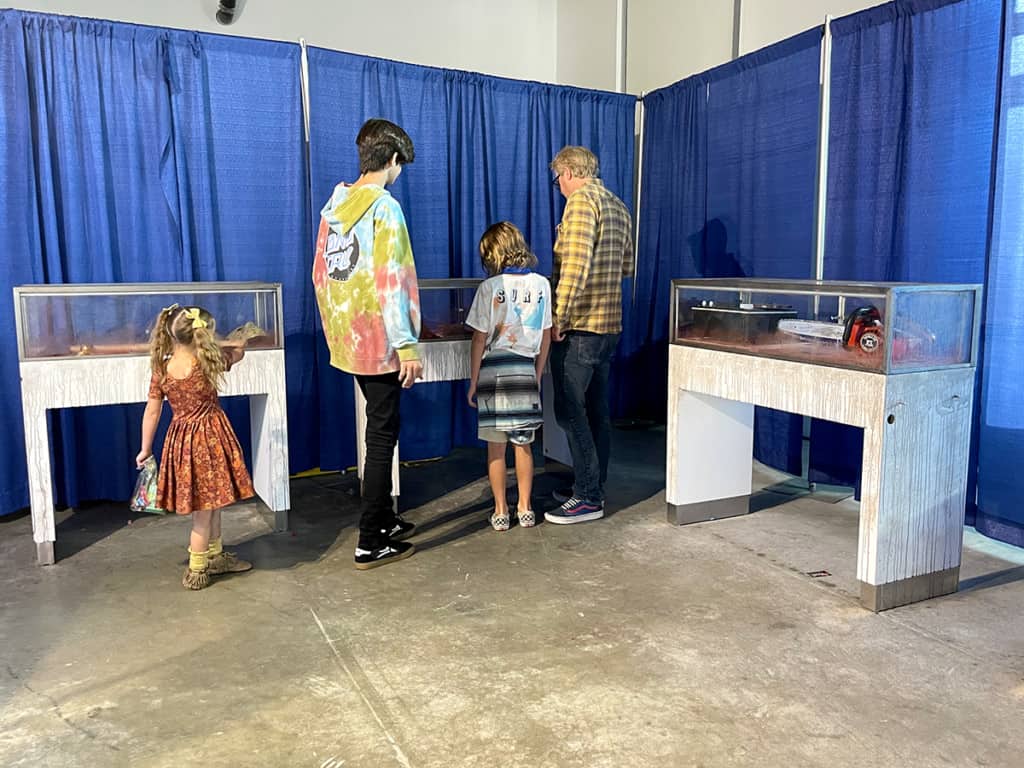 So face your fears … at this frightening sensory attraction. It is available for the spooky and children's versions. This is where you put your hand in a scary container and feel something scary inside. Wow! I couldn't do it … and you?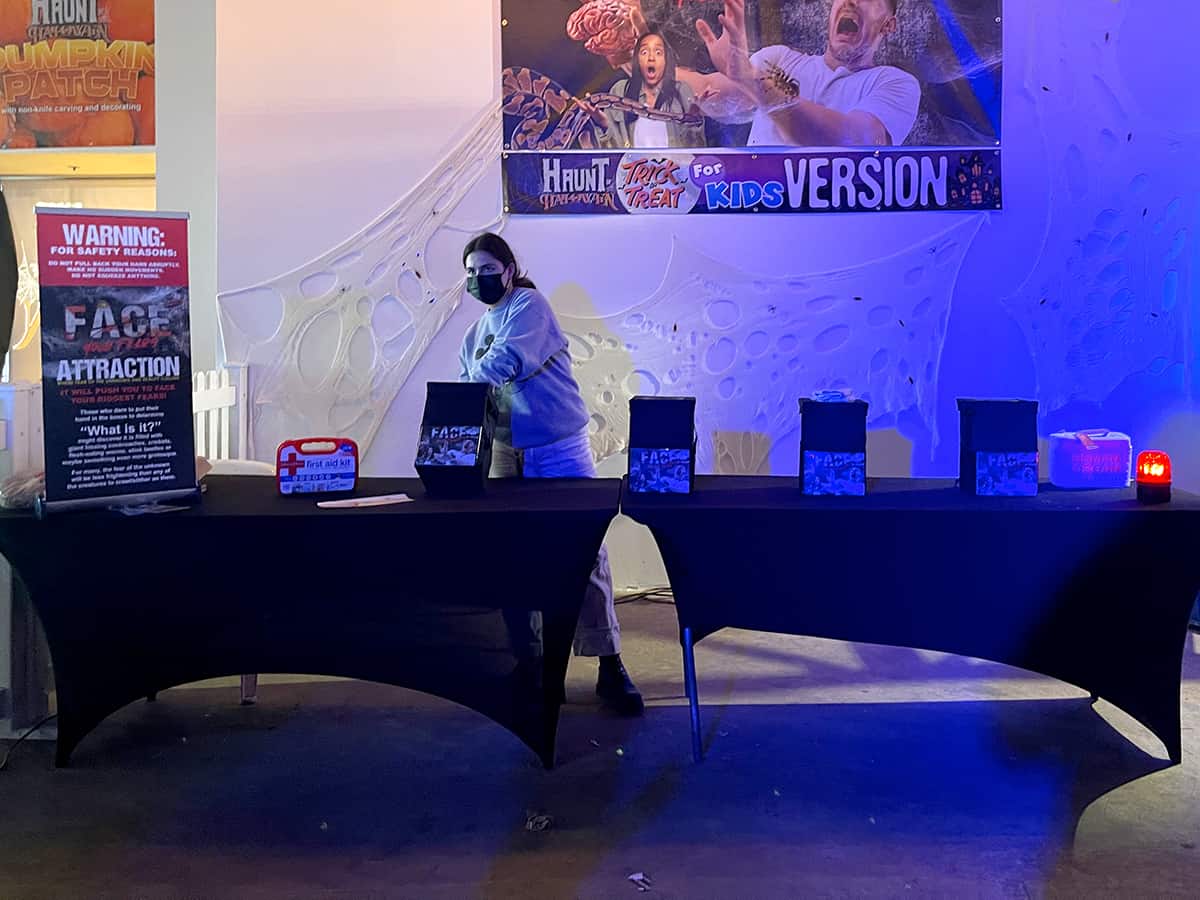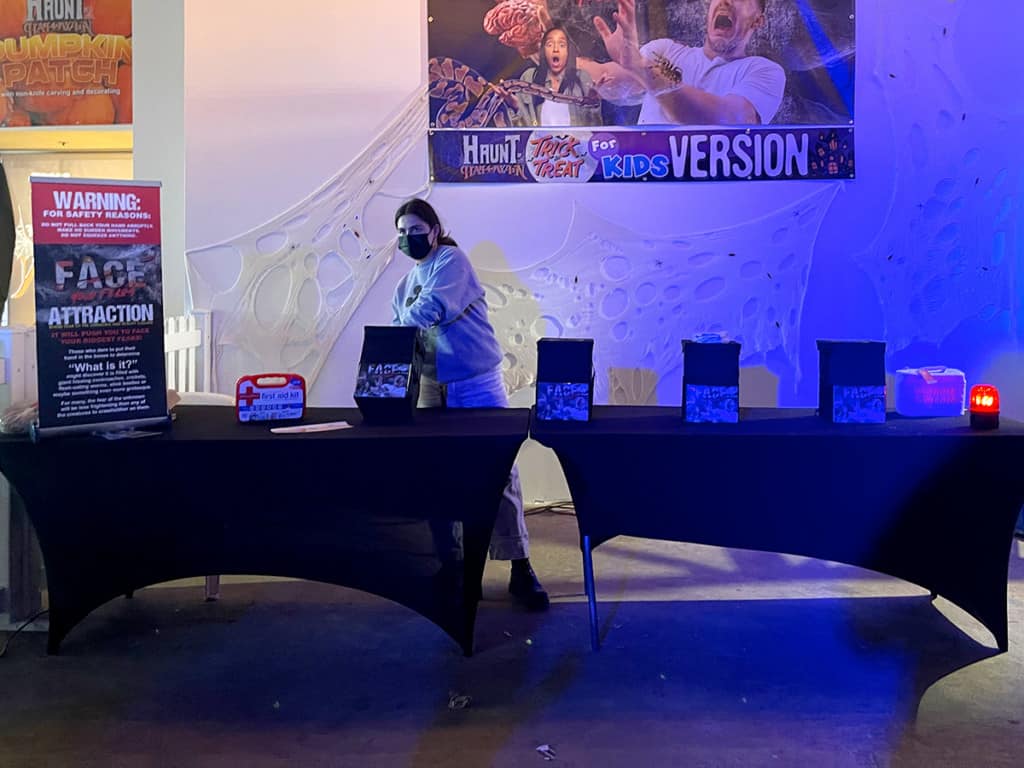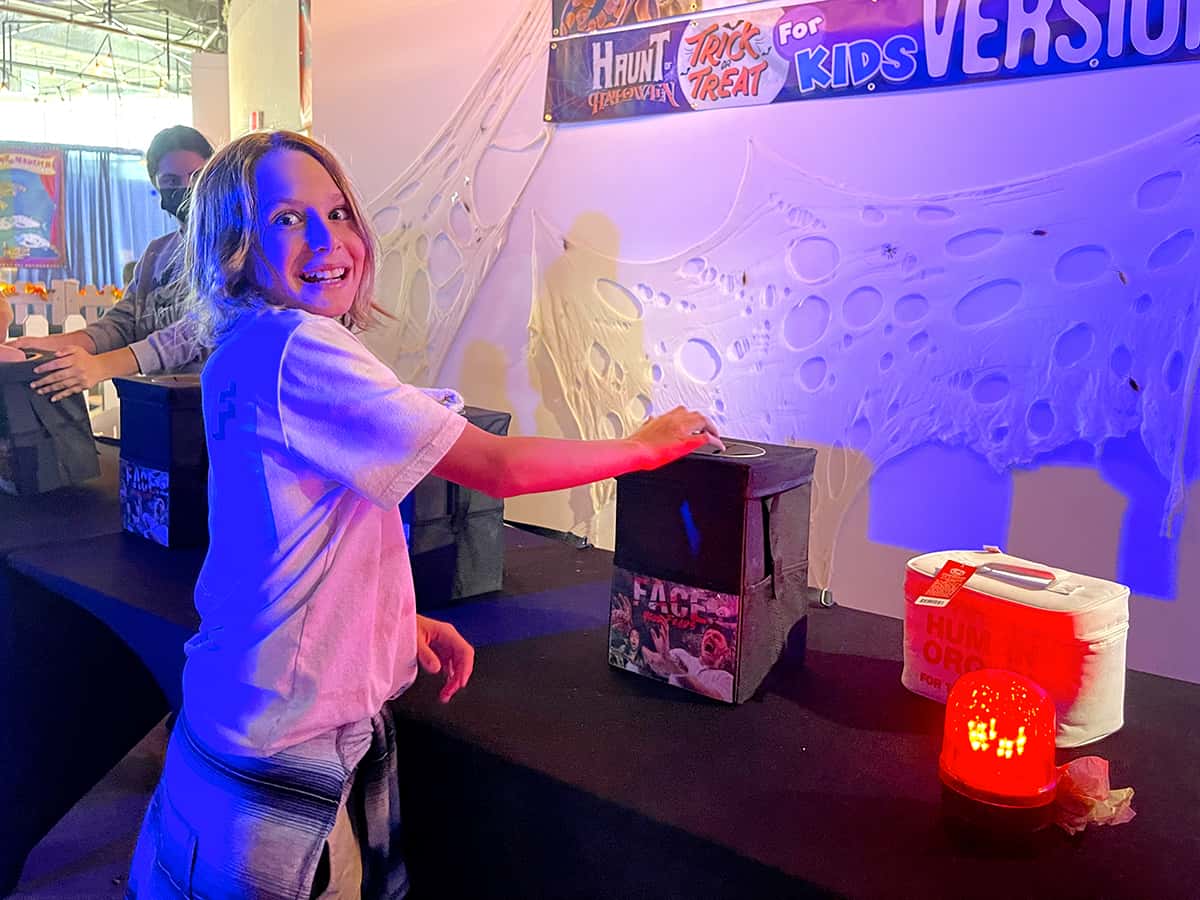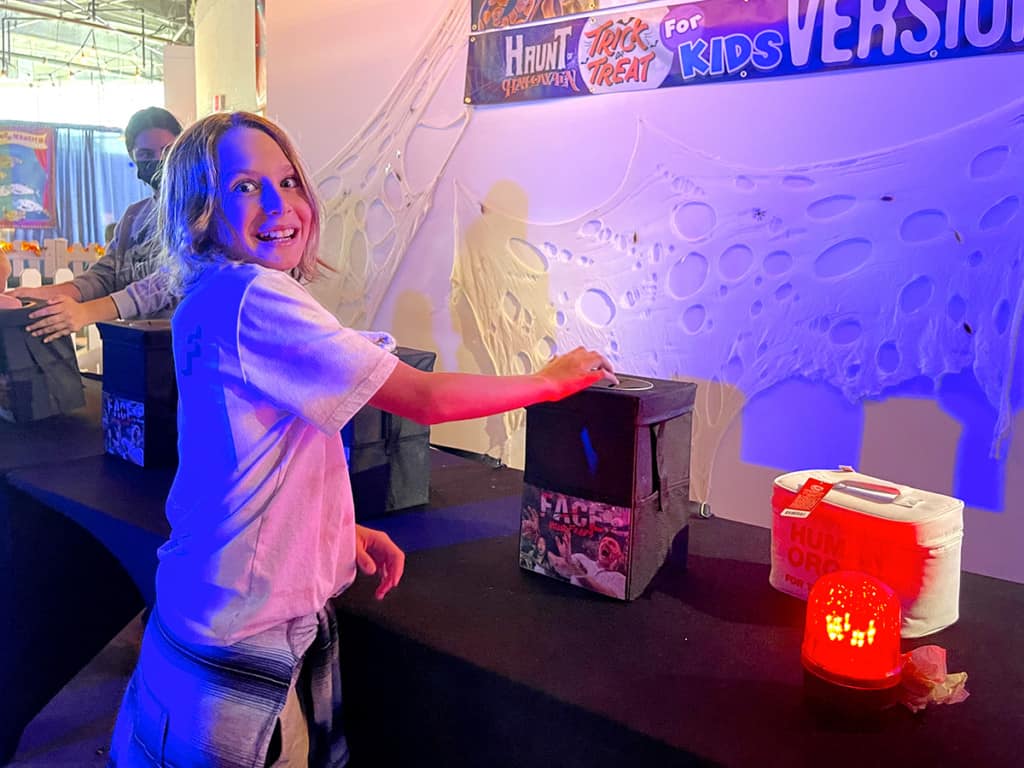 During the day on Saturday and Sunday there are spooky shows and Halloween acts including Rémi. A Michael Jackson impersonator who teaches the audience to dance the THRILLER !! He was really good!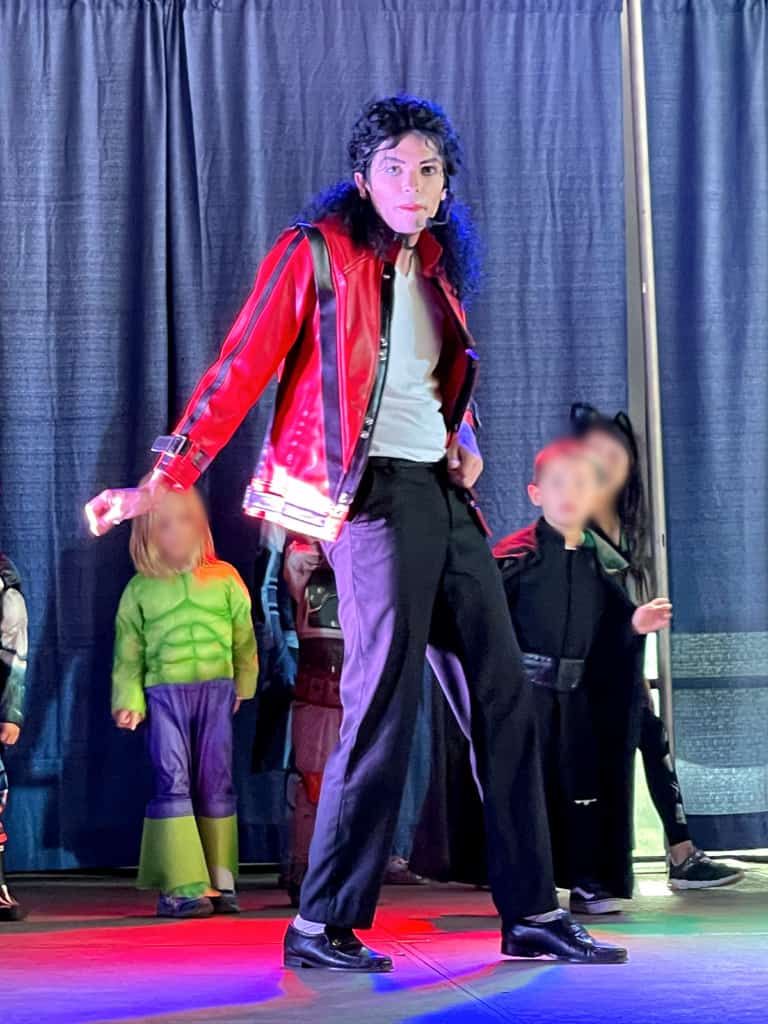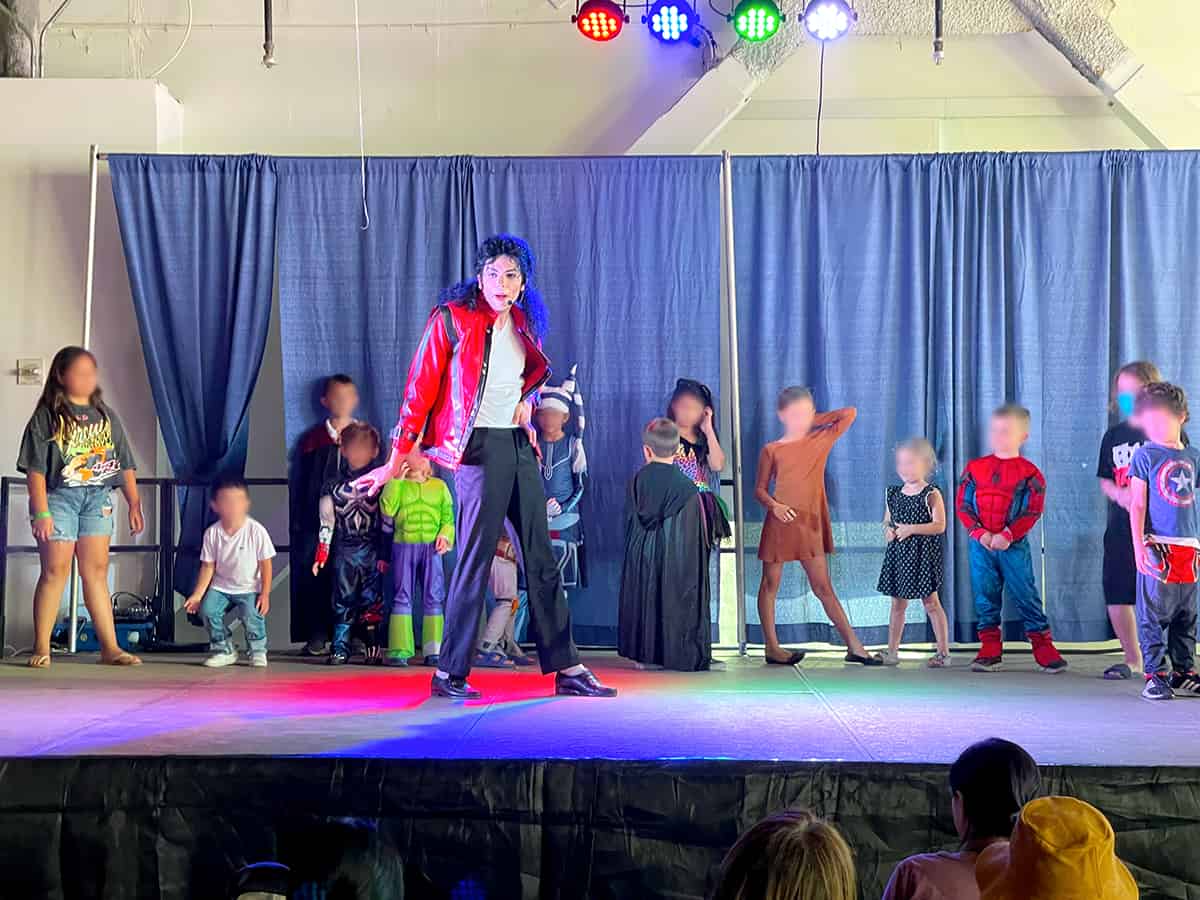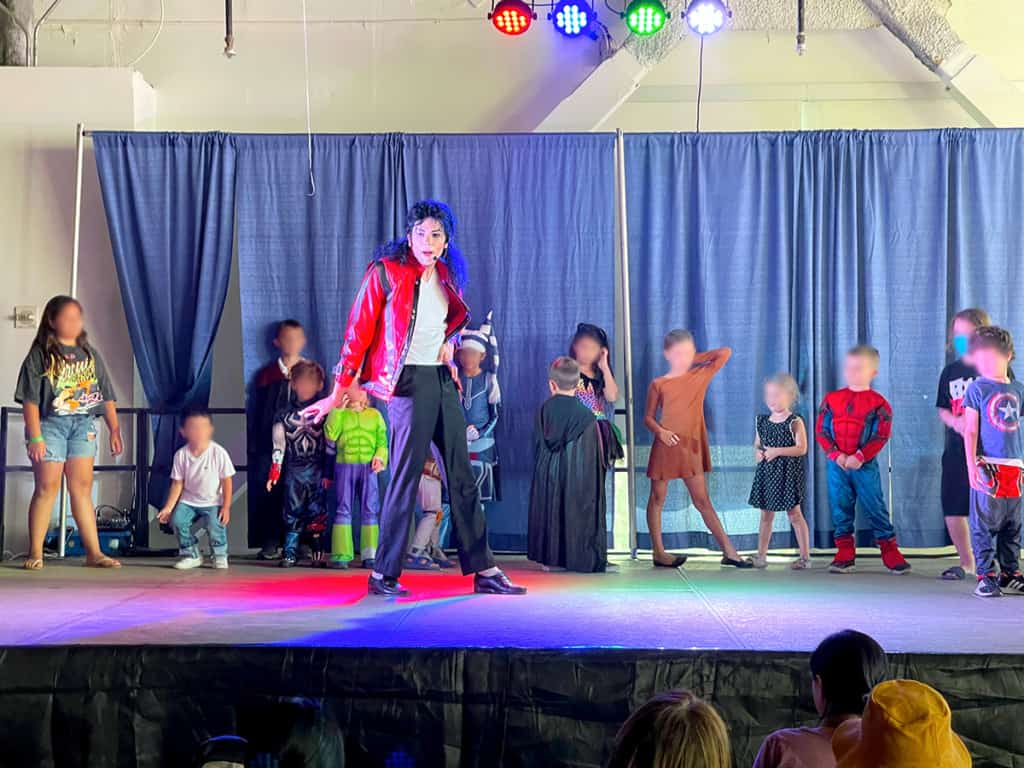 The Pop Up Up Close Horror, Souvenir Photoshoot, Knifeless Pumpkin Carving and Decorating, and Face Painting are additional fees… so beware of that if your kids want to do them.
The George The Giant – Strange Museum of Quirks and Wonders something scary and strange. A museum filled with haunted objects (for real), two-headed animals, chupacabras and more. Entrance fee of $ 3 per person.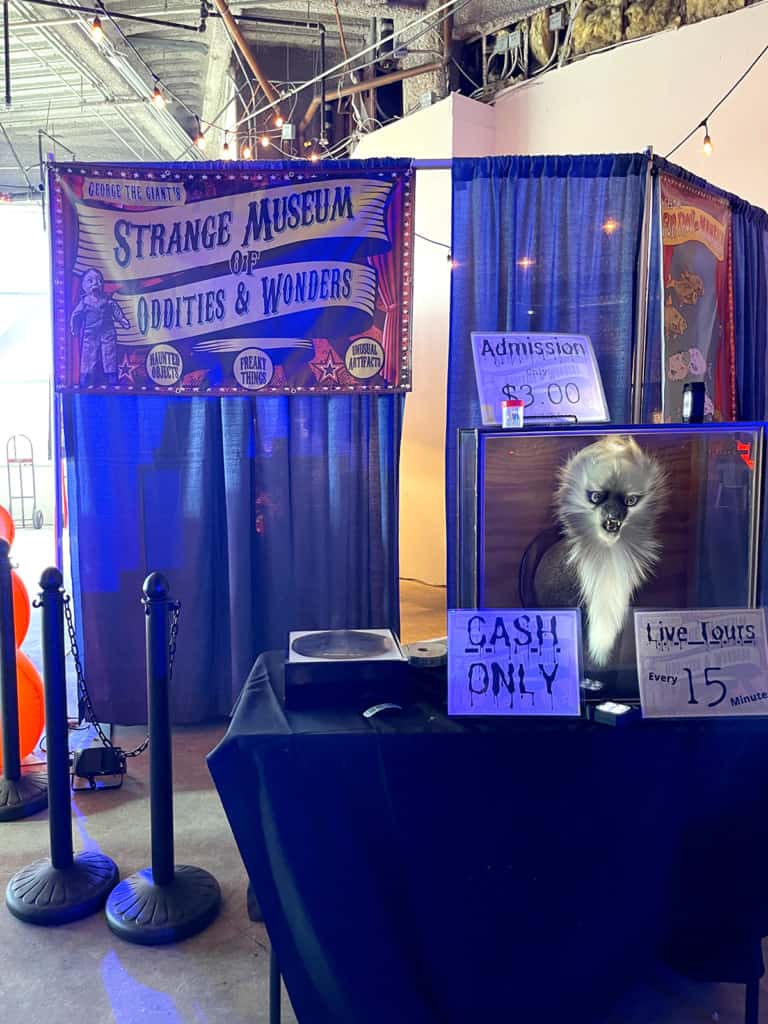 Ultimately,
Where is the halloween lair
Haunt of Halloween takes place on Plaza Level of Kaleidoscope Shopping Center in Mission Viejo. It is installed in one of Kaleidoscope's units that has not yet been designed for in-store use. It's basically a warehouse look … just and for your reference so you know what to expect.
Nevertheless, the haunted house is really well done and there is a lot of fun to be had.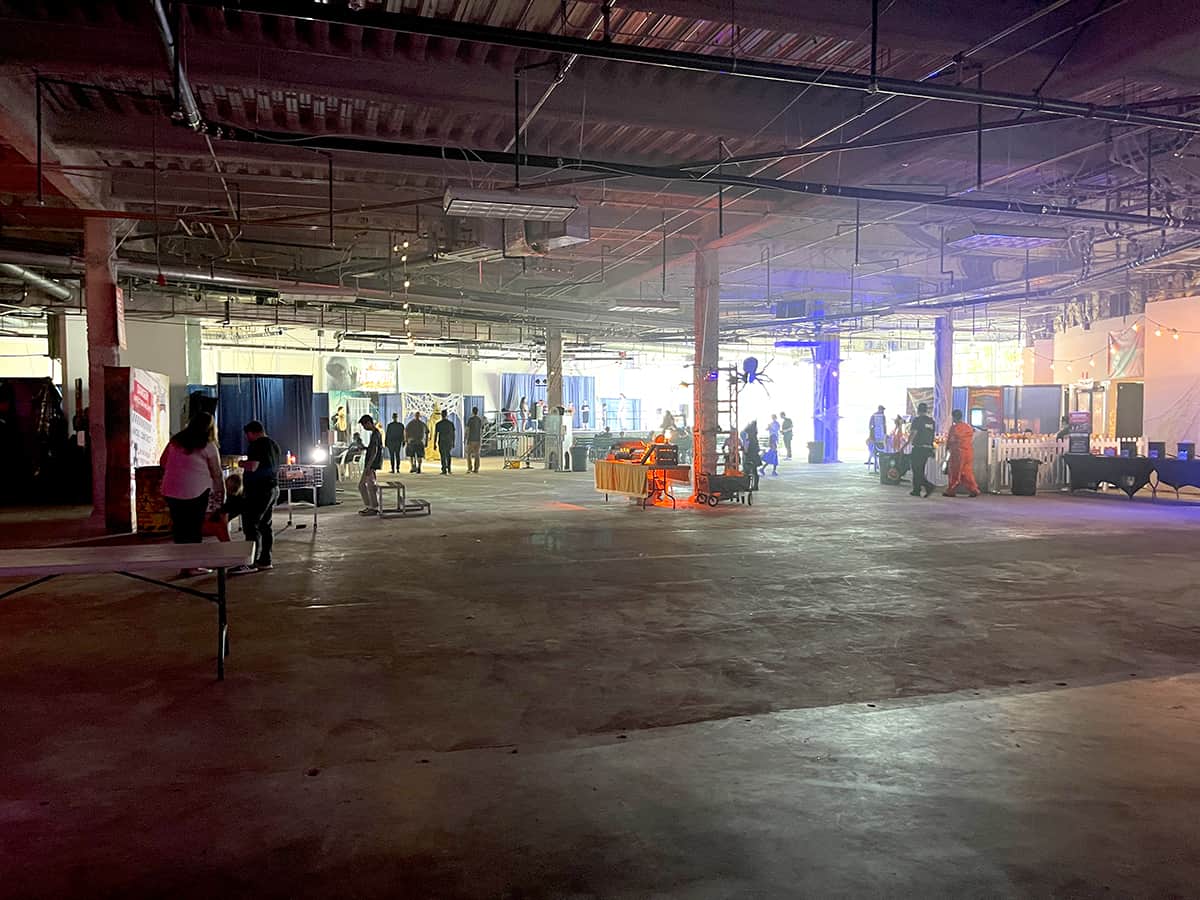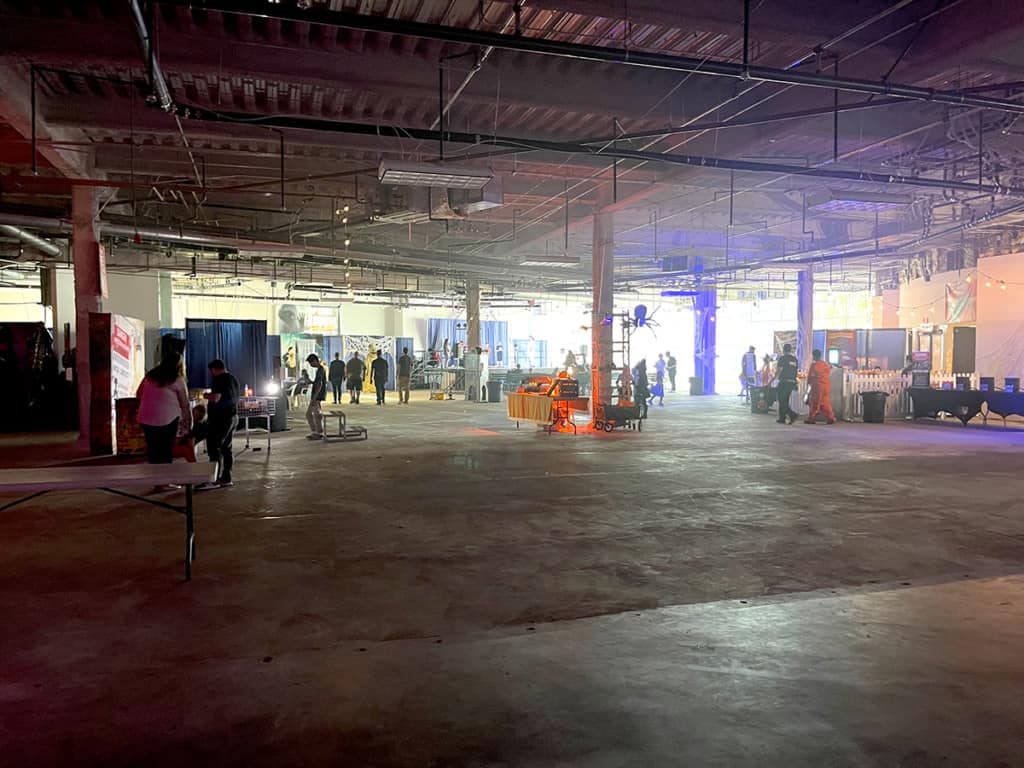 More Halloween Fun at Kaleidoscope Mall
Remember that before or after your visit to Haunt of Halloween, there are fun Halloween photo opportunities and also, Trick-or-Treating available at Kaleidoscope. Dress up in your fall favorites and get photos with these cute setups.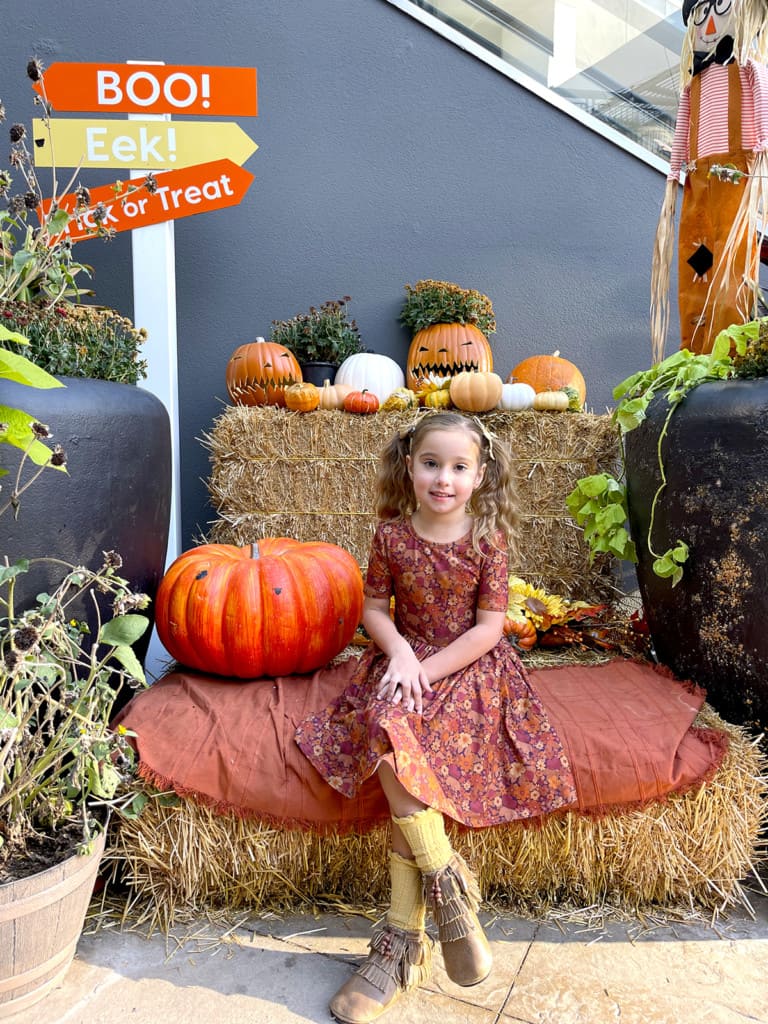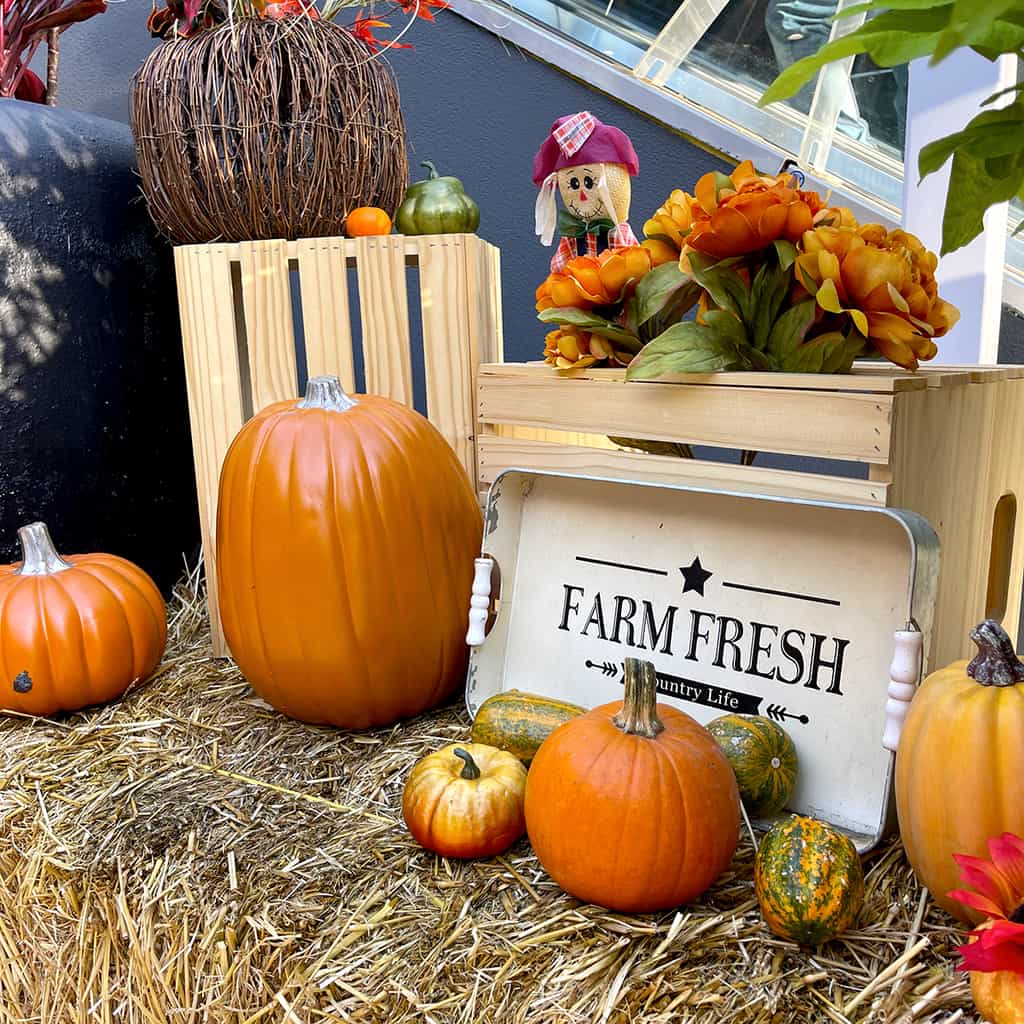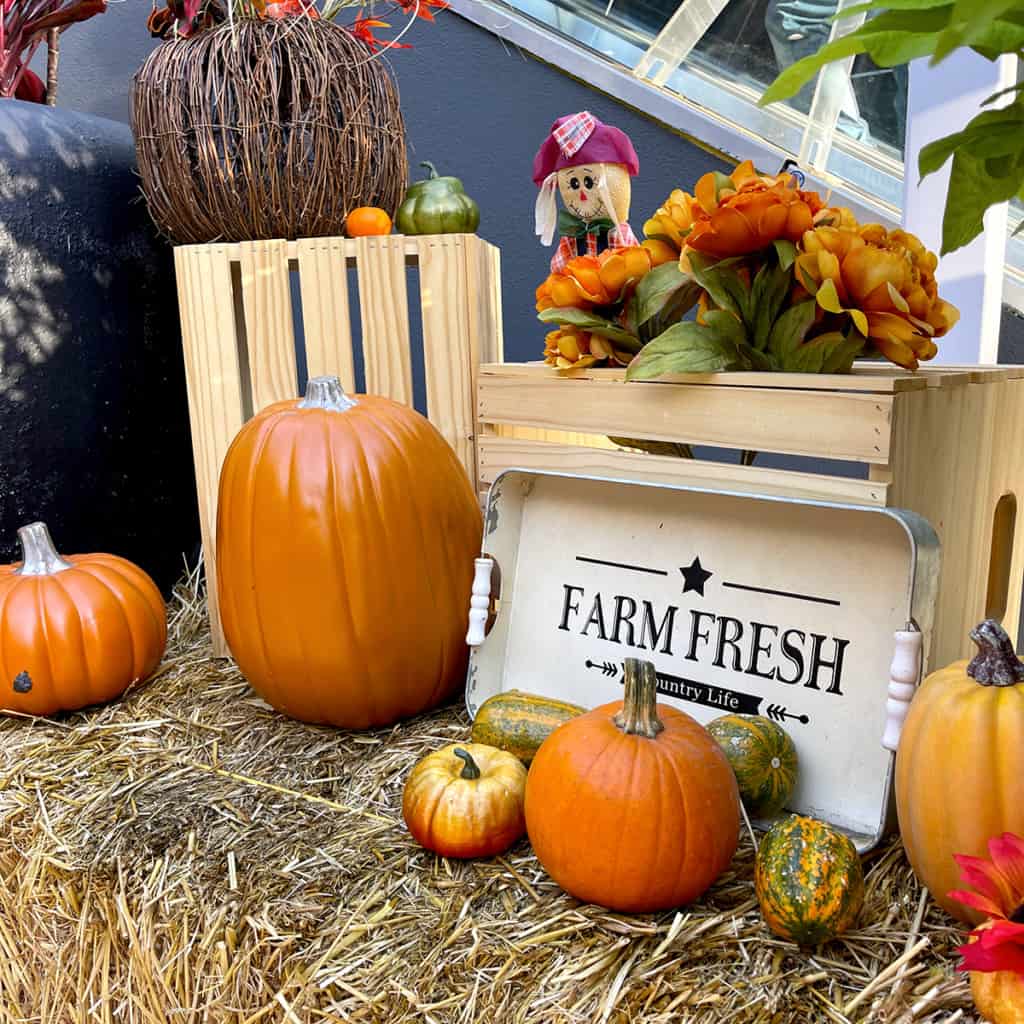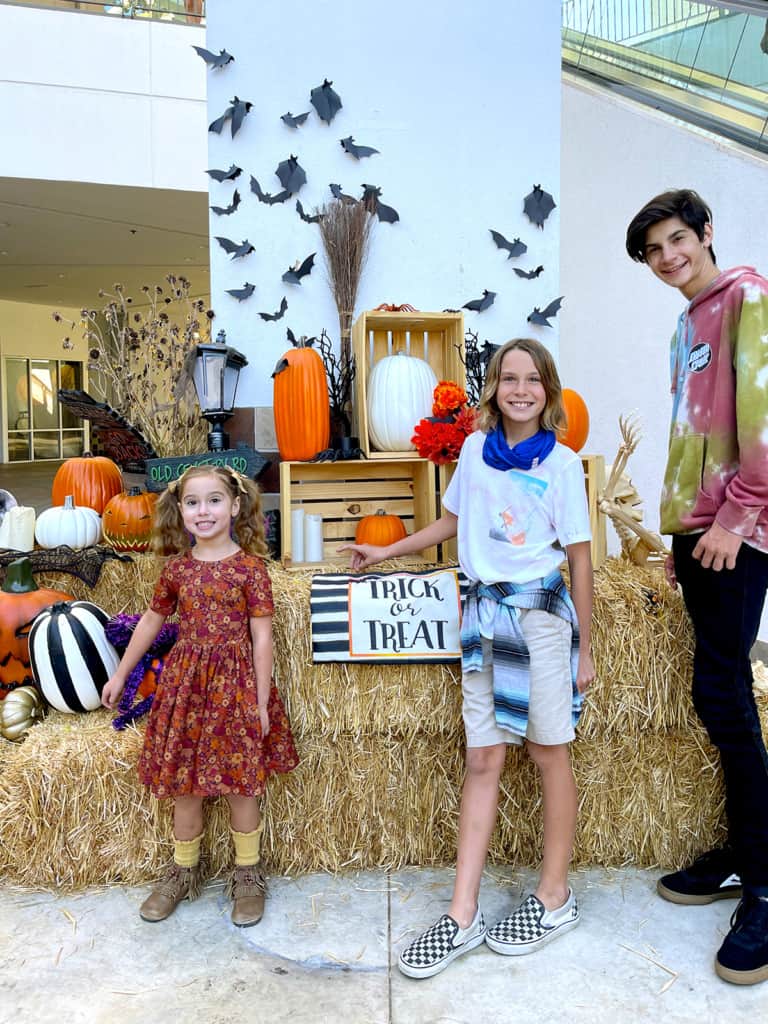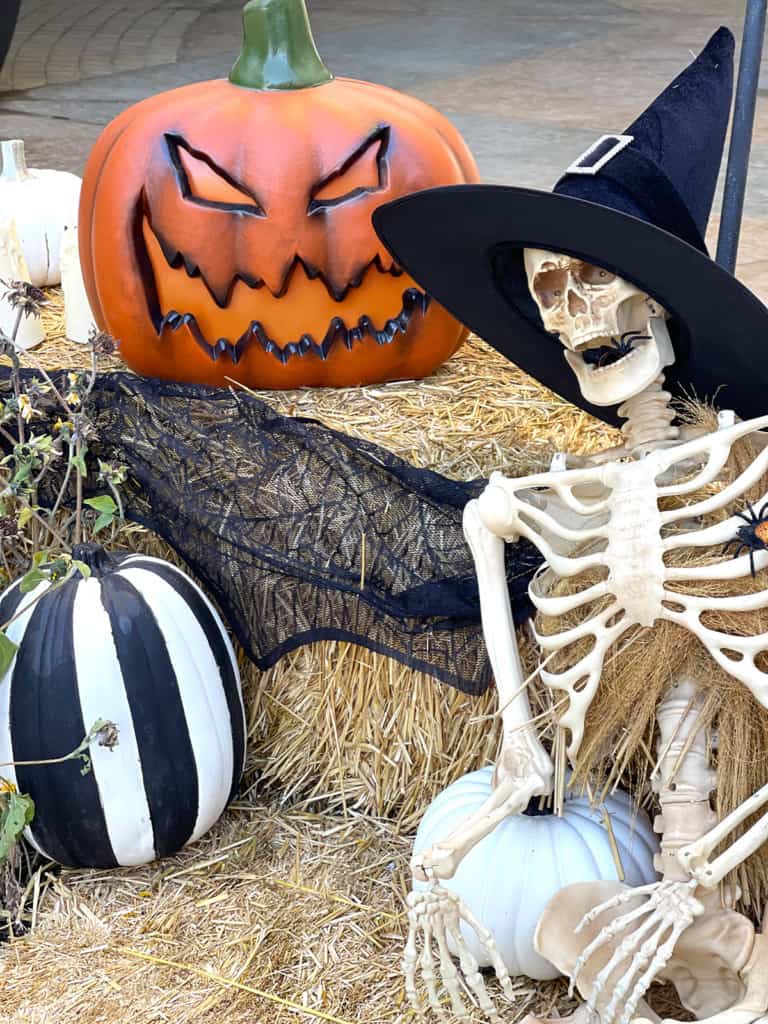 Trick or Treat is available at some stores in Kaleidoscope Mall. My kids really enjoyed having all the candy.
You can find a list of participating stores on the Halloween Lair website. Plus, when we went to Laserland to make some treats, they also gave each of us a free set of laser tag! It was a fun surprise … and also a lot of fun. So much so that we plan to go back to play laser tag as a family.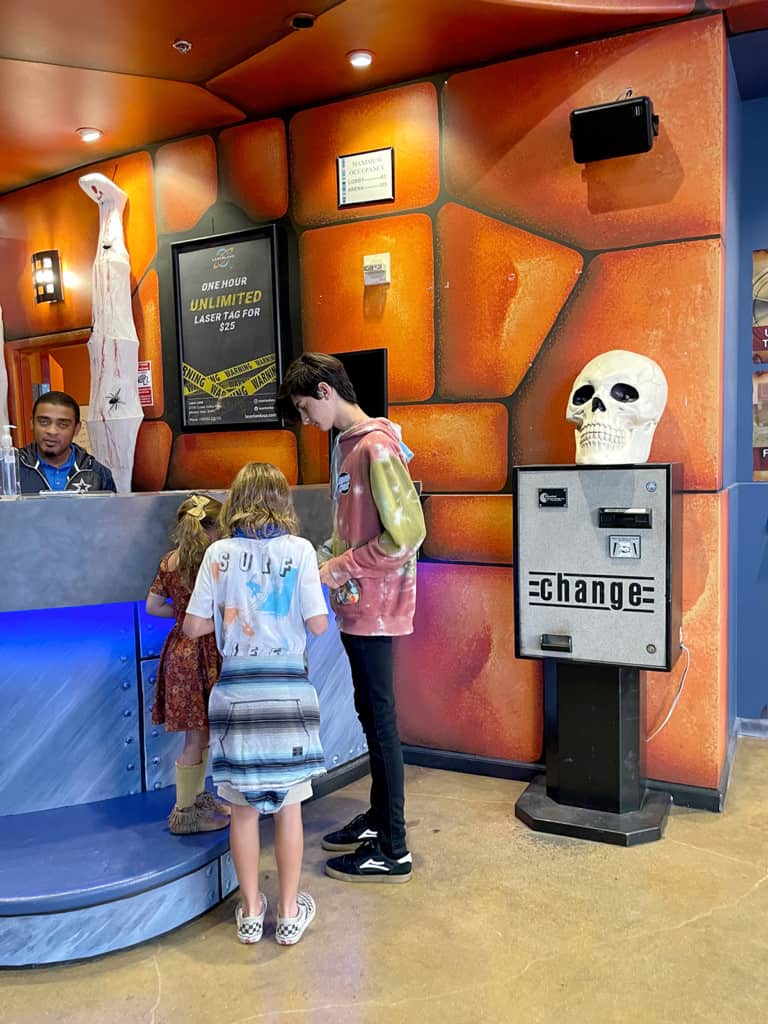 Overall we had a great time enjoying The halloween lair and Halloween fun at the Kaleidoscope. We also had a quick dinner and enjoyed the afternoon until evening. It really made the perfect family outing for us!