Decorated underwear hangs from wire hangers on the second floor of Columbia College Chicago Library. Dizzy the artwork is titled "Skidmarks" and features various painted symbols on each pair.
The piece, by Christopher Shoup, is part of the exhibition, "Bad Art: Kitsch, Camp and Craft," currently on display at the Library, 624 S. Michigan Ave.
"Over time, some things have become synonymous with kitsch, camp or low art," said Kristy Bowen, Columbia Library Access Services assistant and Bad Art exhibit programmer. "Black velvet paints, for example, glued to the wall in your basement have value. It's really just a technique that could be used in a number of ways, in a more serious artistic sense. "
The exhibition understand art made from recycled materials, religious art and other pieces pushing the boundaries of what is determined to be good or bad art.
Jerry Bleem's untitled work features several statues of Jesus in traditional clothing arranged in rows on graduated risers, making them resemble a choir. Statues of Jesus have been found in various churches in Chicago.
"One of the things we are talking about in this exhibition is that these accolades [between high and low art] appear to be completely arbitrary and possibly made with biased interpretations, "Bowen noted.
Bowen said technology and the Internet are bridging the gap between elites and non-elites.
"Twenty years before the internet, the only way you could show your work would have been through a gallery… or a zine, but it would have gone through a distributor," Bowen said. "You can now sell your artwork or your zine directly online. "
Art submissions for the exhibition came from staff, a student – Anna Bachmann – and professional artists based in Chicago. The exhibition opened on October 15 and takes place through January 15, 2022.
The exhibition is is part of the Columbia Aesthetics of Research program series, which was founded in 2014 by co-creators Bowen and Jennifer Sauzer, Head of Library Access and Assessment Services. Bowen and Sauzer both organized the Bad Art exhibition.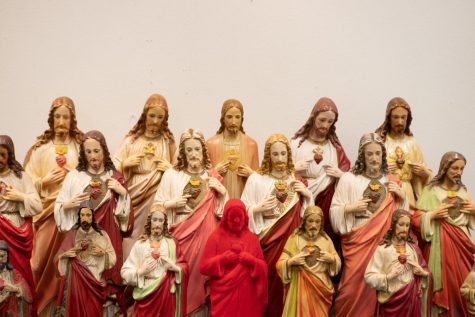 "I think this library exhibit uses the term 'bad art' ironically and with a bit of humor," said Debra Riley Parr, associate professor in the department of art and art history. "And that being said, of course, art historians and art critics have been judging art for a long time."
Parr said craftsmanship, a form of "low art", is differentiated from "high art" because it differs an aesthetic based on artistic expertise and education. To understand fairness issues, Parr said the craft contains a rebellious and partisan component.
"My students always love to recognize artist Jeff Koons," Parr said. "He's considered a high-end artist, but he shares a lot of these ideas about popular culture."
Different defining standards are a problem, but they're part of a gradual exploration that is beneficial to understand, Sauzer said. Still, options in less organized art forms like camp, crafts, and black velvet painting have fewer guards, allowing for a festive and less rigid art experience.
Fine arts, more often than not, are created by artists with genealogical backgrounds that not everyone has access to.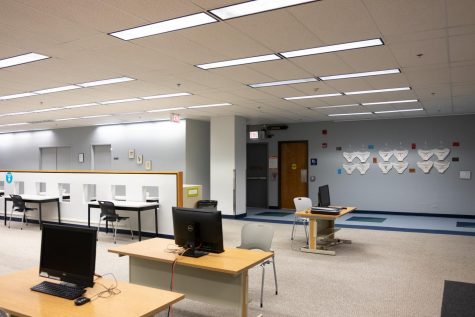 Rachel Balter, exhibitor, graphic designer and professional illustrator, said the distinction between low art and high art has functioned as a symbol of class division because basic art is made by and for non-elites. , labeling them and the art they create as unimportant.
Sauzer said the high and low art forms are separate wavelengths, but there are fewer barriers to exposure for low art, which can be displayed in less formal locations.
"The high and low art are both valuable, and I see them as different channels," Sauzer noted. "The top channel comes with a lot of money. It's just a different scene. … I think this show [Bad Art] It's about celebrating those other channels, not so much about focusing on the differences. "