Jane Orleman had seen her husband Richard "Dick" Elliott's enormous reflector artwork, "Circle of Light," up close just once before a celebratory event on Monday. Elliott, his brother-in-law and a friend installed the room high on the Yakima Valley SunDome in the summer of 1992.
"I got on the roof once and that was enough," Orleman said. So when state arts officials asked her to come back up there — this time to mark the restoration of Elliott's creation — she gave a firm "maybe."
But Monday was such a special occasion, something Orleman and others had been working on for years, and she couldn't pass up the chance to place the last of the nearly 50,000 3-inch reflectors that make up the artwork. restored. Conscious of the sun, the heat and the height, she wore a large floppy hat, lighter colored clothes and sports shoes.
"I'm a little scared to go up there," Orleman said shortly before his turn in the skylift to the top edge of the 90-foot-tall SunDome. "But I would regret not having done so."
Burton Construction Inc. has completed the two-month restoration project, which involved removing what remained of the original reflectors that Elliott placed by hand and recreating the entire artwork with new reflectors. Elliott has created 24 distinctive pattern sections, six of which are inspired by the designs of traditional Yakama baskets.
Workers left 15 empty slots on the west side of the SunDome so that Orleman and others could complete the restoration by placing reflectors. It was a way of thanking them for their support of the restoration. They included state representatives Gina Mosbrucker, Chris Corry and Bruce Chandler and Karen Hanan, executive director of ArtsWA, which is Washington State's Arts Commission.
In remarks inside the SunDome before the more than two dozen guests headed outside, state arts officials also thanked state Rep. Steve Tharinger and the senses of State Jim Honeyford and Curtis King, who couldn't be there on Monday.
"It's an iconic piece of art," Hanan said. At 880 feet long and just over 5 feet wide, it's also the largest piece in the Washington State Art Collection.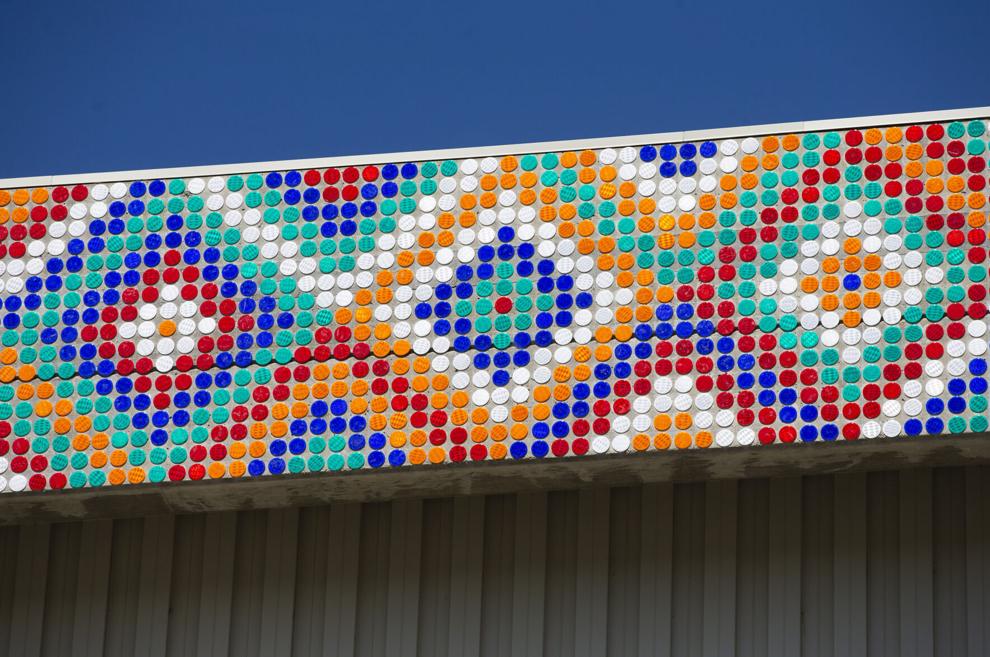 Elliott, who died in 2008, is best known for creations like "Circle of Light" – large sculptural installations using industrial freeway reflectors to form intricate, symbolic geometric patterns. His works are celebrated for showing variations in light and dynamic interactions between colors, according to Elliott's biography on the state arts commission website.
He and Orleman's younger brother, Bill, spent six weeks in the summer of 1992 creating Circle of Light with the help of friend Tom Dell. "They were so exhausted. He was a friend of Dick's, so he kind of helped take some of the work off of them," Orleman recalled.
"Dick still had to install each reflector, but he had help mounting the reflectors up there and putting some glue on the back."
Over time, the reflectors and glue wilted under the intense sunlight and extreme weather of the Yakima Valley, with some fading and more than half falling off their white plastic back plates. An $80,000 appraisal by Architectural Resources Group indicated that replacing all reflectors, not just those that had faded or fallen off their backplates, was the best option to ensure a long future and reduced maintenance of the artwork.
In 2021, the Legislative Assembly approved funding for the purchase of 50,000 replacement reflectors, labor, conservation oversight, elevators and scaffolding.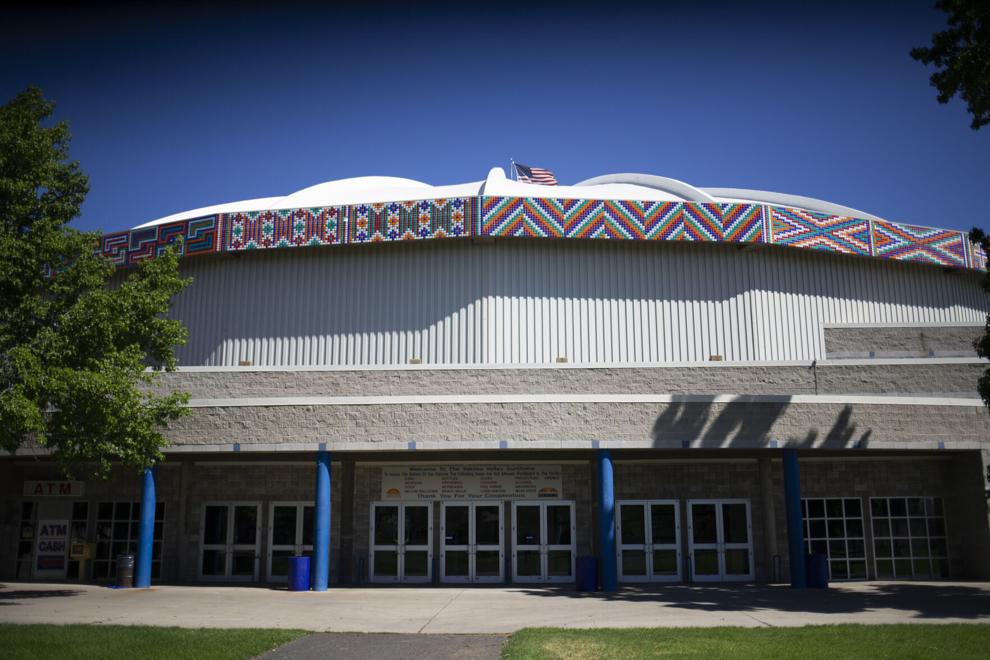 Replacement reflectors were from the same manufacturer that Elliott used for the originals. This required extra effort, as the manufacturer no longer manufactures green, blue or transparent reflectors, only orange and red. After some discussion, the manufacturer agreed to do a custom run for this project, said Jennifer Pont, curator of architecture at Architectural Resources Group.
Orleman praised the efforts of everyone who made the restoration happen. She remembers going with Elliott to the SunDome to get a better idea of ​​what he could create there. "I saw a huge task. He looked up and saw a wonderful opportunity," she said.
"I imagine you're pretty tired," she said, looking at some of the Burton workers in attendance Monday.
Guests were dazzled by the bustling new Circle of Art, which shone in the hot summer sun. Its reflectors were bright and shiny, doing exactly what they were made to do.
"It's just beautiful," Orleman said.